Upcoming Webinars

Value Based Care in Radiology: "First Steps"
Date: Tuesday, June 24, 2014
Time: 2pm EDT / 1pm CDT /12pm MDT / 11am PDT
Faculty: George W. Vallillee, BS, MBA, Manager, Radiology Information Services, Spectrum Health, Grand Rapids, MI.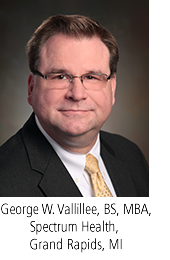 If going digital was our charter for the past decade then Value Based Care (VBC) must be our ambition for the next. VBC is a complex broad spectrum approach which becomes the underlayment of a patient's encounter within our respective health care institutions. As with any complex undertaking first steps require we parse the greater philosophy of Value Based Care into manageable tasks. In Radiology we look to Imaging 3.0 to inform us what those first steps should be.

George Vallillee, BS, MBA, will discuss the early steps Spectrum Health Radiology has taken in the journey towards Value Based Care and share their success story in the making. He'll describe the patient safety aspect of supporting VBC and how they use "LEAN" processes to affordably and substantively improve patient safety for those times when systems fail. Spectrum Health is an Integrated Delivery Network with 11 Hospitals, 1080 employed physicians, 2000 Beds, and nearly 22,000 staff members.
Register here.
Sponsored by a grant from


CE and CME are available for this webinar
Contrast Induced Nephropathy & Potential Outcomes
Date: Thursday, June 26, 2014
Time: 2pm EDT / 1pm CDT /12pm MDT / 11am PDT
Faculty: Richard Solomon, MD, Patrick Professor of Medicine, University of Vermont College of Medicine, Burlington, VT.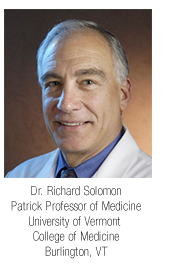 Learning Objectives
Upon completion, attendees will:
Be able to appreciate the importance of developing a protocol to identify high risk patients and provide a preventive approach.
Be able to describe the preventative approach that meets the needs of patients and staff and is based upon evidence in the literature.
Be able to know which patients require referral for long term chronic kidney disease therapy.
Register here.
Supported through an unrestricted educational grant from Bracco Diagnostics, Inc.