AR's Editor-in-Chief Dr. Erin Simon Schwartz Named President-Elect at ASNR 2021
By News Release

Erin Simon Schwartz, MD, FACR, Chief of the Division of Neuroradiology in the Department of Radiology, Robert A Zimmerman Endowed Chair in Pediatric Neuroradiology and Medical Director of the Lurie Family Foundations' Magnetoencephalography (MEG) Imaging Center, Children's Hospital of Philadelphia (CHOP) has ascended to President-Elect of the American Society of Neuroradiology (ASNR) at the ASNR Annual Meeting, May 22-26, 2021. Dr. Schwartz, who is Editor-in-Chief of Applied Radiology, will also serve as the Program Chair for the 60th Annual ASNR Meeting, May 16-18, 2022, in New York City. This meeting will be held in conjunction with the Symposium Neuroradiologicum of the World Federation of Neuroradiological Societies, the quadrennial meeting of the global neuroradiology societies.
"All of us at Applied Radiology are so proud of Dr. Schwartz for this latest recognition by ASNR as well as her outstanding accomplishments as a leading pediatric neuroradiologist," says Kieran N. Anderson, Group Publisher. "We are truly lucky to have her as our Editor-in-Chief."
Dr. Schwartz has been a member of ASNR since 1999, holding a variety of leadership roles. In 2015, she earned the Women in Neuroradiology Leadership Award from ASNR, American Association of Women in Radiology, and the American College of Radiology (ACR). She is actively involved in many other national and international professional societies and is Past-President of the American Society of Pediatric Neuroradiology, American Society of Spine Radiology, and the Eastern Neuroradiological Society.
As a pediatric neuroradiologist at CHOP, Dr. Schwartz specializes in imaging of epilepsy, including magnetoencephalography, fetal MRI, and congenital central nervous system anomalies. She also has special interests in quality improvement, physician wellness, and patient safety. Dr. Schwartz has authored over 100 publications. She is an outstanding teacher and a widely sought lecturer, with more than 160 invited lectures; she has organized a long array of educational meetings nationally and internationally.
Back To Top
---
AR's Editor-in-Chief Dr. Erin Simon Schwartz Named President-Elect at ASNR 2021. Appl Radiol.
By
News Release
|
May 27, 2021
About the Author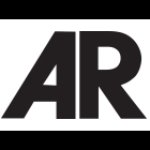 News Release