CEUS outperforms non-enhanced CT in abdominal/pelvis imaging
By Staff News Brief

Contrast-enhanced ultrasound (CEUS) is superior to nonenhanced abdominal/pelvic CT in characterizing focal liver, kidney and peritoneal pathology, according to a Canadian study published in Ultrasound Quarterly. These findings are beneficial for patients with limited renal function or renal failure who require abdominal imaging.
Contrast-enhanced CT is the most common radiology exam ordered for patients requiring abdominal imaging because of its ability to rapidly evaluate solid and hollow organs. The use of contrast agents enable blood flow at the tissue perfusion level to the abdomen to be assessed. However, CT contrast agents can also cause nephrotoxicity, especially to patients who have compromised renal function.
At the University of Calgary in Alberta, abdominal/pelvic contrast-enhanced CT examination is infeasible for 1 out of every 150 patients. Nonenhanced CT is performed instead, often with the addition of a CEUS examination. Radiologists Summit Sawhney, MD, and Stephanie R. Wilson, MD, conducted a study of nearly 200 patients who had both exams to determine if CEUS outperformed nonenhanced CT in characterizing solid and hollow organ findings.
Because images from nonenhanced CT of the abdomen/pelvis tend to be of poor quality, they are limited in the identification of focal organ pathologies. By comparison, when microbubble contrast agents are utilized and techniques to suppress ultrasound signals arising from background tissue are implemented, CEUS allows visualization of high- and low-flow blood pool patterns at the microcirculatory level in any phase of arterial and venous enhancement. It is able to assess the same enhancement and washout characteristics of focal lesions as contrast-enhanced CT or MRI, but with the advantages of being dynamic in nature and assessing contrast enhancement patterns in real time. It also provides higher temporal resolution than other modalities and does not subject a patient to any ionizing radiation.
The patient cohort for the study consisted of 145 patients (79 women and 118 men), ranging in age from 50 to 70 years, who had focal pathology. The majority were liver (87 patients) and renal (35) cases, followed by peritoneal, bowel, pancreas, adnexal, splenic, and bladder cases. A set of nonenhanced CT and a set of baseline ultrasound/CEUS examinations were independently reviewed to identify and characterize pathology. Accuracy of the characterization of pathology was then calculated for each modality.
The authors report that the combination of ultrasound and CEUS achieved a higher sensitivity than nonenhanced CT for liver, bowel, spleen and bladder cases with respect to identifying and interpreting solid/hollow organ pathology. Nonenhanced CT outperformed US/CEUS for peritoneum and pancreas cases. Both performed equally for kidney and adnexal cases. Ultrasound significantly outperformed nonenhanced CT with respect to identifying and characterizing liver pathology (84 vs. 57) and had a much higher sensitivity, at 98% compared to 67%.
"The vast majority of CEUS examinations were performed for the assessment of identified hepatic mass lesions on ultrasound. Ultrasound in combination with CEUS performed exceptionally well in identification and characterization of focal liver lesions," they wrote. "CEUS was able to correctly differentiate between primary liver malignancy and nonhepatocyte malignancy, including liver metastases, cholangiocarcinoma, and lymphoma."
The authors also said that ultrasound in combination with CEUS had an accuracy of 89% in characterizing focal renal lesions. By comparison, nonenhanced ultrasound was unable to characterize focal renal lesions.
But they also emphasized that nonenhanced CT was appropriate for follow-up in oncology patients, particularly the elderly, such as for follow-up assessment of patients receiving treatment for metastatic renal cell carcinoma. It also can be compared with baseline CT examinations to assess disease progression of osseous, pulmonary, and intra-abdominal disease.
"Our study emphasizes the value of ultrasound detection and CEUS confirmation of solid organ pathology. Our recommendation for patients with clinical signs suggestive of intra-abdominal disease, is consideration of ultrasound with CEUS as an adjunct to nonenhanced CT, as it provides superior disease identification and characterization with no associated radiation risk," they concluded.
REFERENCE
Sawhney S, Wilson SR. Can Ultrasound with Contrast Enhancement Replace Nonenhanced Computed Tomography Scans in Patients with Contraindication to Computed Tomography Contrast Agents? Ultrasound Q. Published online January 30, 2017. (doi: 10.1097/RUQ.0000000000000271).
Back To Top
---
CEUS outperforms non-enhanced CT in abdominal/pelvis imaging. Appl Radiol.
By
Staff News Brief
|
April 05, 2017
About the Author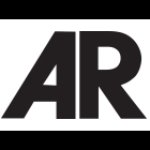 Staff News Brief