Choosing Wisely® recommends imaging reductions for NICU patients
By Staff News Brief
Imaging of infants in neonatal intensive care units (NICU) can be reduced, recommend more than 1,000 pediatricians, neonatologists, pediatric specialists, and surgeons who responded to an national survey conducted by the American Academy of Pediatrics (AAP).
Two examinations that can be safely reduced are routine daily chest radiographs of intubated infants who show no other indications and routine screening of brain MRI imaging. These two recommendations were among the top five selected by a panel of 51 specialists who represented 28 perinatal care organizations.
Senior author DeWayne Pursley, M.D., chair of the department of neonatology and pediatrician-in-chief at Beth Deaconess Medical Center in Boston, and colleagues acknowledged that intermittent chest x-rays could identify unexpected findings. However, they wrote, "There is no evidence documenting the effectiveness of daily chest x-rays in reducing adverse outcomes for intubated infants." They also noted that vulnerable infants would not be exposed to radiation, no matter how slight.
The elimination of even one x-ray exam per very low birth weight infant represents a potential savings over $20,000 per year for every 200 infant admissions to a NICU, assuming a billable cost of $100 per chest radiograph. The potential for cost savings compounds rapidly with the elimination of this relatively low cost procedure.
The authors also advised against the routine use of brain MRI in pre-term infants to identify signs of potential long-term neurodevelopmental issues. They stated that normal MRI brain scans of high-risk babies suggest a low risk of neurodevelopmental problems.
An abnormal MRI scan only suggests a risk of problems in half of the high risk babies who have this procedure. Additionally, recommendations for the continued testing of high-risk infants rarely changes as a result of the study, the authors noted. They also pointed out that many parents would prefer to forego such testing when results may not offer a definitive prognosis.
The other diagnostic test included in the top five recommendations to be reduced are routine pneumograms, the recordings of breathing effort, heart rate, oxygen level and air flow from the lungs during sleep. A pneumogram is often prescribed as part of pre-discharge assessments of ongoing or prolonged sleep apnea of premature babies. However, the routine pneumograms performed to monitor respiratory function have not been shown to reduce acute, life threatening events or infant mortality.
The survey respondents offered 2,870 suggestions for reduction of unnecessary procedures when asked to consider a range of tests and treatments on high- and low-risk newborns. They provided examples that they felt lacked evidence of effectiveness and unnecessarily used staff or material resources.
The AAP joins 63 medical societies in the United States and organizations in at least 12 countries that have created Top Five lists in the choosing wisely campaign.
"Infant mortality has dropped dramatically over the past 50 years," the authors wrote. "Advanced tests and treatments have been important factors in that drop, but we need to use them more wisely."
REFERENCE
Ho T, Dukhovny D, Zupancic JA, et al. Choosing Wisely in Newborn Medicine: Five Opportunities to Increase Value. Pediatrics. Published online July 20, 2015.
Back To Top
---
Choosing Wisely® recommends imaging reductions for NICU patients . Appl Radiol.
By
Staff News Brief
|
August 12, 2015
About the Author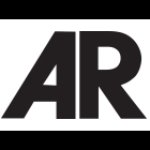 Staff News Brief