Focused Ultrasound Foundation issues 2016 State-of-the-Field report
By Staff News Brief
The Focused Ultrasound Foundation has published its 2016 State-of-the-Field report, a summary of the achievements and uses of focused ultrasound treatments throughout the globe in the prior calendar year.
Focused ultrasound is now being studied or utilized to treat more than 50 medical conditions. These include many cancers, neurological, and cardiovascular conditions. At the beginning of 2016, eight companies had developed focused ultrasound systems that received regulatory clearance to treat 19 medical conditions. The approval by the U.S. Food and Drug Administration (FDA) to two companies for the ablation of prostate tissue in 2015 in the United States opens up the world's largest commercial market to the leading use of the technology. 2015 marked the first time that regulatory approval was given (by the Korean Ministry of Food and Drug Safety) for the treatment of psychiatric disorders.
More than 100,000 patients have been treated with focused ultrasound since the technology was introduced. Adoption momentum is gaining and use of the technology is escalating. Approximately 25,000 of these treatments were performed in 2015.
There were a total of 471 commercial treatment sites for focused ultrasound operating in the world starting January 1, 2016. Eighty new commercial treatment sites were established in 2015, representing a 20% increase over the prior year. The number of commercial sites in the US has already doubled since the prostate tissue approvals at the end of 2015, and growth is expected to continue exponentially in the US through 2016. The majority of commercial treatment sites are still in Europe, with 240 sites. Asia, the second largest region for commercial sites with 172 sites, showed strong growth by adding 34 new sites compared to 30 in Europe. There are 46 sites in North America, nine in South America, and two in Africa.
The number of research sites also increased. There are now 274 research facilities for focused ultrasound technology, with an additional 26 and 19 new technical sites.
The 2016 report may be downloaded at the Focused Ultrasound Foundation, or by clicking here.
Back To Top
---
Focused Ultrasound Foundation issues 2016 State-of-the-Field report. Appl Radiol.
By
Staff News Brief
|
April 27, 2016
About the Author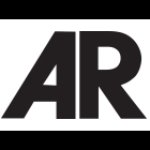 Staff News Brief