International registry established to assess value of non-invasive FFR-CT
By
An international multi-center, prospective registry designed to assess the diagnostic value of integrating Fractional Flow Reserve derived by CT (FFRct) with respect to clinical management of coronary artery disease (CAD) in patients with stable angina has been established. The Assessing Diagnostic Value of Non-invasive FFRCT in Coronary Care (ADVANCE) Registry is described in the Journal of Cardiovascular Computed Tomography.
Data from the ADVANCE Registry will be used to evaluate utility, clinical outcomes and resource utilization following FFRct-guided treatment in clinically stable, symptomatic patients diagnosed with evidence of coronary atherosclerosis by coronary CT angiography (CTA). The question to be determined is whether the availability of FFRct will change the management of CAD.
Patients are eligible for enrollment in the registry if they are 18 years or older, and have evidence of anatomical stenosis greater than 25% that has been diagnosed on coronary CTA. Approximately 5,000 patients will be enrolled at up to 50 sites in Asia, Canada, Europe, and the United States.
Participants will be followed at regular intervals for a 3-year-period for evaluation or treatment of CAD and/or associated complications. Complications are defined as urgent revascularization, non-invasive or invasive coronary diagnostic tests, and major adverse coronary events. When applicable, results from invasive coronary angiography (ICA) will be evaluated for the presence of non-obstructive disease defined as stenosis less than 50% or invasive FFR less than 0.80 distal to the stenosis.
A multinational review committee will create a management plan for each patient using data from coronary CTA and FFRct,, medical history, and patient demographics. Each plan will include criteria such as optimal medical therapy, percutaneous coronary intervention, coronary artery bypass graft surgery, or that a plan cannot be prepared because more information is required. The committee's plan will be compared with the actual medical treatment.
Each treating physician who interprets a patient's coronary CTA will have the autonomy to determine if additional investigation is needed with FFRct. Physicians who elect to use FFRct will provide their management plan prior to and after reviewing the FFRct results. This will enable the investigators of the study to also assess the impact of FFRct at a site level.
Lead author Kavitha M. Chinnaiyan, MD, a cardiologist at Williams Beaumont Hospital in Royal Oaks, MI, and co-authors state: "As the use of FFRct increases in routine clinical practice, real-world data on the impact of its availability on the management of patients with stable chest pain are critically needed….It is unknown if the use of CTA plus FFRct leads to a decrease in unnecessary ICA in routine clinical practice. Data from this registry may help answer this critical outstanding question, which is of pertinence and interest to patients, physicians, third-party payers, and other stakeholders in the healthcare arena."
REFERENCE
Chinnaiyan KM, Akasaka T, Amano T, et al. Rationale, design and goals of the HeartFlow assessing diagnostic value of non-invasive FFRct in Coronary Care (ADVANCE) registry. J Cardiovasc Comput Tomogr. 2017 11;1): 62-67.
Back To Top
---
International registry established to assess value of non-invasive FFR-CT. Appl Radiol.
By
Staff News Brief
|
May 19, 2017
About the Author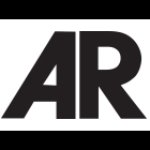 Staff News Brief