Interventional Radiologists can improve charge capture for services to inpatients
Implementing a systems approach to revenue management can increase payment for services provided by interventional radiologists to inpatients, the radiology department learned at the Medical College of Wisconsin in Milwaukee. After adoption of such a plan in July 2012, total collections for evaluation and management (E&M) clinical services increased by 831% according to an article published online April 27, 2015 in the Journal of Vascular and Interventional Radiology.
Work relative value units (wRVUs) for standard interventional radiology procedures are declining, according to lead author assistant professor of radiology Sarah B. White, M.D., and colleagues. Offsetting this, the U.S. Centers for Medicare and Medicaid (CMS) has recommended increases in most E&M wRVUs over the past decade. The authors point out that because procedural services are being devalued, professional payments in E&M are a means to increase revenue, and are billable if appropriate documentation and coding are provided. Clinical practice of interventional radiology has been growing, and as of 2010, inpatient E&M services had increased by 1,112% since 1993.1 This represents a revenue stream that should be optimized.
The problem identified by the radiology department in 2011 was that inpatient E&M work was largely unbilled because interventional radiologists were inadequately documenting their encounters. The result was that services either could not be billed or were being underbilled. For the study, the authors conducted an audit of revenue for FY 2011 prior to implementation of the systems approach to revenue management by the Division of Vascular and Interventional radiology and compared it with revenue generated during FY 2012, FY 2013, and nine months of FY 2014 following implementation.
To optimize revenues starting in FY 2012, the radiology department adopted a team approach. Interventional radiologists and coding and billing specialists compiled a list of appropriate CPT codes for inpatient E&M encounters. They decided that billing based on elements, such as history of present illness, review of system, physical examination, etc., was the most appropriate.
The interventional radiologists created 2 separate structured templates for inpatient care to ensure that proper elements were included to capture and maximize the applicable billing codes for element based billing. They developed an inpatient daily progress note, which was billed as follow-up hospital care visits (CPT 99231-99233) as well as an inpatient consultation note (CPT 99251-99255). While the latter code is not billable to CMS, the code is still honored by some private players. Modifiers were added that described if the consultation resulted in a decision to treat or to perform surgery. After the templates were created, they were reviewed for accuracy by the coding and billing staff and uploaded into the electronic medical record (EMR). Certain fields and portions of the templates autopopulate for accuracy and expediency.
Annual audits were conducted by the department after implementing the new program. These identified the need for several additional changes, which led to additional increases in revenue. Improvements were made in the templates as needed. Percentages of inpatient E&M collections compared with total E&M were 20% for FY 2011, 23% for FY 2012, 32% for FY 2013, and 38% for FY 2014.
REFERENCE
Duzak R, Borst F. Clinical services by interventional radiologists: perspectives from Medicare claims over 15 years. 2010 J Am Coll Radiol 7: 931-936.
White SB, Dybul SL, Patel PJ et al. A Single-Center Experience in Capturing Inpatient Evaluation and Management for an IR Practice. J Vas Interv Radiol. Published online April 27, 2015.
Back To Top
---
Interventional Radiologists can improve charge capture for services to inpatients. Appl Radiol.
About the Author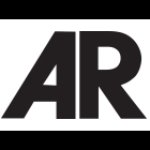 Cynthia E. Keen is a New York City area-based medical writer specializing in clinical subjects and healthcare technology. She writes feature articles for Applied Radiology and the contents of the Applied Radiology newsletter.