Patient access to online radiology reports analyzed
By Staff News Brief
The combination of web portal technology and adoption of Meaningful Use requirements are enabling an increasing number of patients in the United States to access their medical records online, including laboratory tests and radiology reports. Such access has been the subject of discussion for years by radiologists at professional society meetings and the topic of peer-review journals and commercial radiology publications.
But are patients actually accessing reports when they have the opportunity to do so? An article published online in Academic Radiology addresses this subject. Researchers at the University of Washington School of Medicine in Seattle evaluated the frequency of report viewing and the sociodemographic factors of the patients who did so.
Principal investigator Christopher I. Lee, MD, associate professor of radiology, and colleagues, conducted the study to fill a void. While studies have surveyed patient preferences with respect to report content and the timeliness of access to reports, no study had yet evaluated real-world access to radiology reports in a large, ethnically and socioeconomically diverse sample of patients with a wide range of diseases. They conducted a study to evaluate the frequency with which patients viewed their radiology reports in relation to their viewing of laboratory reports and clinical notes and to determine whether patient sociodemographic factors were associated with radiology report access. The study included patients treated at four hospitals and affiliated outpatient centers located throughout the greater Seattle metropolitan area and recorded activity throughout the 2014 calendar year.
A total of 61,131 patients had a radiology report in their electronic medical record which they could access, and 110,260 had access to at least one laboratory report in 2014. 51.2% viewed their radiology report and 59.8% viewed at least one laboratory report. Patients who viewed radiology reports were predominantly women (56.2%), Caucasians (54.8%), native English language speakers (53.6%), patients with commercial insurance (62.4%), and patients aged 25-39 (59.5%). Patients over the age of 65 represented about one fourth of those who accessed radiology reports.
The authors noted that patients who viewed laboratory tests and clinical notes (accessible only for three months in 2014) were more likely to view radiology reports. They believe that patient access rates were higher than those reported in earlier published studies because patients were notified electronically of their availability.
Radiology Info, a radiology website sponsored by the American College of Radiology (ACR), the Radiological Society of North America (RSNA), and other professional radiology societies, offers readers a detailed explanation about the purpose and format of a radiology report.
The web page states that "electronic access to health records allows patients to make more informed healthcare decisions in partnership with their physicians. Plus, patients are empowered to electronically share radiology reports with other medical providers. This potentially increases the safety, quality and efficiency of patient care."
Dr. Lee and colleagues noted that radiologists should be aware that patients are frequently reading their radiology reports when made available through patient portals. They cautioned that this direct patient access could offer challenges. These include more timely results, improved clarity in report language of findings. The "antiquated method" of communication between ordering physicians and radiologists that consisted of descriptive complex reports that require a clinician to decipher should be reevaluated, and that patients themselves may help create a new paradigm of patient-centered radiologist. This could include increased direct interaction between radiologists and patients.
"The impact of patients reading unfettered radiology reports will need to be further examined, including what patients would prefer with regard to their radiology examination results and how they would like to directly engage with the radiologist," they concluded.>
REFERENCE
Miles, RC, Hippe DS, Elmore JG, et al. Patient Access to Online Radiology Reports: Frequency and Sociodemographic Characteristics Associated with Use. Acad Radiol. [Epub ahead of print on June 7, 2016] pii: S1076-6332(16)30081-2. doi: 10.1016/j.acra.2016.05.005.
Back To Top
---
Patient access to online radiology reports analyzed. Appl Radiol.
By
Staff News Brief
|
June 21, 2016
About the Author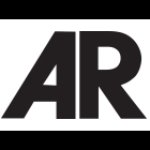 Staff News Brief