Percutaneous US-guided thrombin injection of nongroin arterial PSAs safe
By Staff News Brief
Percutaneous ultrasound-guided thrombin injection is a well-established treatment of pseudoaneurysms (PSAs) involving arteries in the groin. It also is a safe and efficacious treatment option for PSAs in non-groin sites, according to interventional radiologists from Mayo Clinic in an article published in the Journal of Vascular and Interventional Radiology.
PSAs are common complications of arterial catheterization, which is most often performed within the groin. Johnathan C. Valesano, MD, and colleagues report that upper extremity endovascular access is becoming more common for cardiac catheterization. It is also used for other procedures that can lead to PSA formation, such as dialysis fistulas or central access. For this reason, the authors retrospectively reviewed all cases of arterial PSAs that occurred at non-groin sites treated with percutaneous ultrasound-guided thrombin injection between January 2000 and October 2016 at Mayo Clinic in Rochester, MN to determine the safety and effectiveness of the procedure.
Thirty-nine cases were identified. The mean age of patients was 69 years, and the majority(29) were female. Nearly 80% were taking anticoagulation or anti-platelet therapy.
Most of the PSAs were located in the upper extremity, with 20 in the brachial artery and 8 in the radical artery. The average overall size of the PSAs was 2.4 cm, with a range of 0.5 - 7.2 cm, and the average overall PSA neck diameter was 2.1 mm, with a range of 1-3 mm. 36 of the non-groin PSAs were iatrogenic with arterial access for line placement or cardia catheterization being the most common causes.
Twenty radiologists performed the 39 thrombin injections, after initially performing baseline arterial duplex ultrasound imaging that included Doppler waveforms. Imaging was obtained of the PSA and the origin artery proximal and distal to the site of the PSA. The thrombin injection technique included percutaneous placement under ultrasound guidance of a small-gauge needle until it was visualized within the PSA sac.
Recombinant topical thrombin at a concentration of 1,000 IU/1 ml. was incrementally injected in small aliquots of 100 IU into the PSA under gray-scale and intermittent Doppler imaging until the PSA appeared thrombosed as determined by elimination of Doppler signal in the PSA sac. Imaging was performed to verify no thromboembolic complications had occurred from the injection. The authors also recommended that duplex and Doppler ultrasound imaging of the PSA, origin artery, and distal arterial branches be performed the day following the injection procedure.
The authors reported that the technical success rate was 100%, and that the treatment success rate was 84.8%. There were five PSA treatment failures. These originated from brachial arteries in three patients, the radical artery and the superior epigastric artery. Three of these patients achieved success with one additional treatment; two required two subsequent treatments. The authors noted that there was no significant difference in the average PSA size, PSA neck diameter, or amount of injected thrombin between the patients who had initial successful injections and those who did not. None of the patients experienced any complications.
REFERENCE
Valesano JC, Schmitz JJ, Kurup AN, et al. Outcomes of Ultrasound-Guided Thrombin Injection of Nongroin Arterial Pseudoaneurysms. J Vas Interv Radiol. 2017 28; 8: 1156-1160.
Back To Top
---
Percutaneous US-guided thrombin injection of nongroin arterial PSAs safe. Appl Radiol.
By
Staff News Brief
|
September 04, 2017
About the Author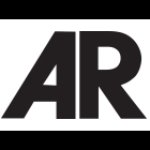 Staff News Brief