Pressure-controlled and force-controlled mammography paddles comparable
By
Pressure-controlled compression paddles are designed to reduce discomfort and pain when breasts are compressed during a mammogram. However, in routine clinical practice at Maastricht University Medical Center in the Netherlands, they proved to be no better than conventional rigid, force-controlled compression paddles, according to a study of more than 3,800 mammograms published in the May issue of European Radiology.
Force-controlled paddles compress the breast until a target force is reached, whereas pressure-controlled paddles compress the breast until a target pressure is obtained. The underlying principle of the latter is that a lower force is needed for smaller breasts having a smaller contact area than for larger breasts, reducing discomfort and pain in smaller-breasted women.
Maastricht's radiology department installed a pressure-controlled paddle (Sensitive Sigma Paddle, Sigmascreening) on one of its digital mammography units in February 2016. All mammography technicians received identical training on its use. Lead author Cécile Jenkens, PhD, a medical physicist in the Department of Radiology and Nuclear Medicine, and colleagues said a rigid force-controlled paddle was lowered until either a force of 17-18 daN was reached on a breast or the patient indicated intolerable pain. For the pressure-controlled paddle, the breast was compressed until a target pressure of 10 kPa was reached and six of eight indicator LEDs were lit.
The researchers analyzed the differences of compression force, compression pressure, compressed breast thickness, and average glandular dose of the 3,188 patients having 3,848 pairs of follow-up full-field digital mammograms. A total of 2,574 women had initial and follow-up mammograms performed with a force-controlled compression paddle, and 614 women had one mammogram performed with force-controlled compression paddle and the follow-up mammogram with a pressure-controlled compression paddle. Patients were not told which type of paddle was being used.
Although the median differences of breast compression parameters between the two types of paddles were statistically different, they were clinically non-relevant, said the authors, who found no correlation between force or pressure and compressed breast thickness for either paddle. The authors also discovered a large spread in compression force, compressed breast thickness, and average glandular dose between initial and follow-up mammograms, and significant differences in these parameters among technicians who performed them.
A subset of 343 women randomly assigned to one group or the other for the prospective pain evaluation reported a slightly lower but statistically insignificant median pain score of 5 when the pressure-controlled paddle was used compared to a median score of 6 for the force-controlled paddle.
"We found no basis for preferring one paddle over the other," wrote the authors. "In clinical practice, achieving optimal breast compression is a tailor-made process in which technicians consider several factors, such as the patient's pain tolerance and the risk of motion artifacts, as well as their experience."
Reference
Jeukens CRLPN, van Dijk T, Berben C, et al. Evaluation of pressure-controlled mammography compression paddles with respect to force-controlled compression paddles in clinical practice. Eur Radiol. 2019;29(5):2545-2552.
Back To Top
---
Pressure-controlled and force-controlled mammography paddles comparable. Appl Radiol.
By
Staff News Brief
|
May 02, 2019
About the Author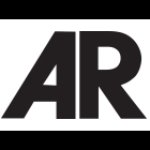 Staff News Brief