RSNA 2015: 3D Printing on Demand with Vitrea Advanced Visualization Software
By Staff News Brief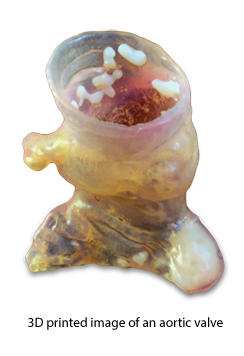 Vital Images, Inc. and Stratasys, Ltd. announced a partnership to develop what is reportedly an industry first print-on-demand service using Vital's Vitrea advanced visualization and Stratasys' 3D printing services. Vital Images featured various 3D printed models using both company's technology in its booth at RSNA 2015. The new print-on-demand feature is included on the company's latest software release for Vitrea, version 6.75.
Vital's Vitrea software takes the patient scan data and converts it into an STL (stereolithography) file for direct use with a 3D printer, such as the Stratasys Objet260 Connex3 3D Printer. Three-dimensional models can be exported for other applications as well, including: 3D PDFs, CAD software, computation modeling programs, surgical simulators and surgical navigation systems. Users can export multiple anatomical layers at one time.
Stratasys' Objet260 Connex3 3D Printer creates prototypes with a range of multi-material components including rigid, flexible, clear and durable. The printer provides 20 palettes— including rich, vivid opaque and stained-glass-like translucent — for vibrant, repeatable color into onto prototype. This technology also enables a wider range of material combinations and properties. Combining two or three materials in specific concentrations and microstructures, users can produce a range of Digital Materials with varying translucency, rigidity, thermal resistance or color.
"The advantage of offering this print-on-demand service to Vital's global hospital and imaging center customers is that they can have best-of-breed technology available at their fingertips without first acquiring a 3D printer," said Jim Litterer, President and CEO at Vital. "In addition, they can have these capabilities using the software they are already accustomed to using in their daily practice."
"We understand the importance of streamlining the use of 3D printing in the clinical setting," said R. Scott Rader, General Manager, Medical Solutions at Stratasys. "Partnering with Vital to integrate our 3D printing capabilities leverages the strengths of the two companies, with the mutual goal of improving patient care and providing clinicians with the tools they need, when they need them."
Back To Top
---
RSNA 2015: 3D Printing on Demand with Vitrea Advanced Visualization Software. Appl Radiol.
By
Staff News Brief
|
December 21, 2015
About the Author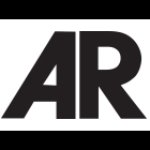 Staff News Brief