Significant Software Upgrade Available to Oasis 1.2T Open MRI Customers
By Staff News Brief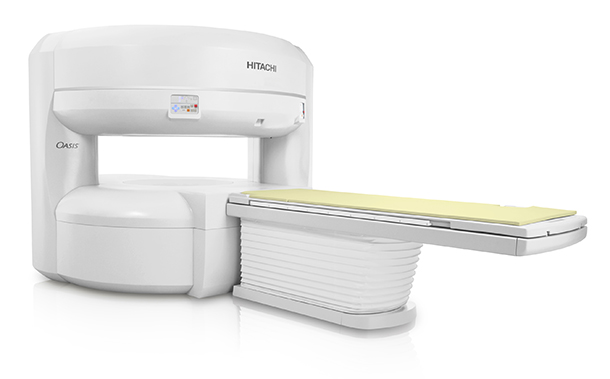 Hitachi Medical Systems America, Inc. (HMSA) is delivering their latest software upgrade, Evolution 5, to their Oasis customers.
With Evolution 5, the company says there is improved image sharpness and clarity with the integration of an enhanced image processing algorithm (VIVID) and an optimized FSE (opFSE) sequence. The resulting images show greater overall uniformity, contrast, and image quality. In addition, several new capabilities are now available.
With the addition of RADAR gradient echo for T2* contrast an entire brain exam can be completed with motion compensation. RADAR images can be acquired with T2, T1, T2*, STIR and FLAIR contrast in any plane and with fat saturation through the entire brain.
Diffusion studies can now be acquired with multiple b-values and independent NSA setting to maximize SNR and minimize scan time
Liver Imaging with T2* RelaxMap quantifies and maps iron levels in the liver providing additional non-invasive diagnostic information. T2* RelaxMap uses a multi-echo gradient echo acquisition (ADAGE) to acquire water and fat images, and calculate T2* values by applying a unique correction algorithm. T2* is inversely proportional to iron concentration in tissue. Post-processing software displays the T2* values as a color overlay on the anatomic image, making it easy to identify regions of high iron concentration.
Cardiac MR is expanded to include myocardial tagging and retrospective gating. Retrospective gating captures the entire cardiac cycle in a single breath-hold, recording more data for visually clearer and more distinct images. Myocardial tagging (line or grid display) provides evaluation of wall motion and function.
Dr. Lawrence Tanenbaum, Director of MRI and Advanced Imaging, Vice President and Medical Director for RadNet's East Region was one of the first physicians to use Evolution 5 for Oasis. He says, "I am very impressed with the Evolution 5 software from Hitachi. The image quality has been superb; I especially appreciate the quality, robustness and efficiency boost of the FatSep capability. Oasis 1.2T with Evolution 5 Software has allowed us to perform all our scans at the same speed as a 1.5T with excellent image quality."
This software upgrade is available at no charge to Hitachi's Oasis v4.0 customers that are under warranty or service maintenance agreement.
Back To Top
---
Significant Software Upgrade Available to Oasis 1.2T Open MRI Customers. Appl Radiol.
By
Staff News Brief
|
December 01, 2016
About the Author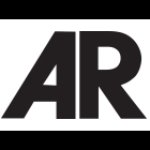 Staff News Brief