Simple checklist to help identify soft tissue sarcomas
By Staff News Brief
Radiologists at the Medical University of Innsbruck have developed an eight-item checklist of features shown on radiography, ultrasound and magnetic resonance imaging (MRI) that showed the strongest association with malignancy in soft tissue masses. Overall, 26 imaging and patient demographic features were evaluated. This simple checklist is intended to aid radiologists when evaluating tumors in soft tissue.
The identification of soft tissue sarcomas (STS) can be challenging. Not only may STS have a non-specific appearance, but they also may display many of the same imaging features that benign and intermediate lesions have.
The Austrian research team retrospectively evaluated 262 consecutive cases of patients with soft tissue masses who had undergone ultrasound-guided biopsies at the university hospital between September 2009 and July 2015. They assessed all available images, including ultrasonography, x-ray, CT and MR images, to identify and validate a hierarchical selection of features. For each potentially predictive feature, the authors calculated sensitivity, specificity, positive and negative predictive values, and likelihood and odds ratios. They also performed näive Bayes and random forest analyses to rank features, according to their diagnostic power.
Among the masses evaluated, 30.0% were malignant, 58.2% were benign, and 10.6% were intermediate. Two cases were inconclusive. More masses were located at the thigh (27%) than other locations, and nearly 60% of the lesions occurred in skeletal muscle. Malignant tumors were primarily found close to or at the torso in the gluteal/hip region, the thigh, or the ventral thorax.
The highest-ranking features associated with malignancy, described in detail in an article published in the European Journal of Radiology, include:
Heterogeneous contrast-enhancement in ultrasound
Heterogeneous contrast-enhancement in MRI
Lesion roundness (aspect ratio)
Diffusion restriction
Cystic/necrotic intralesional areas
Higher patient age
Surrounding edema
Intralesional Doppler hypervascularity
Furthermore, the authors challenged the role of some features to date considered hallmarks for malignancy. Subfascial site of origin and lesion size greater than 5 cm did not allow reliable identification of malignancies.
Lead author Leonhard Gruber, MD, and colleagues stated that the checklist is intended to be a simple initial tool to assist radiologists. Overall, diagnostic features need to reflect tumor biology to be helpful in the diagnosis of STS. Still, in many cases, imaging methods may not provide sufficient information on a lesion's differentation. Diagnostic imaging is not yet a substitute for core needle biopsy.
REFERENCE
Gruber L, Gruber H, Luger AK, et al. Diagnostic hierarchy of radiological features in soft tissue tumours and proposition of a simple diagnostic algorithm to estimate malignant potential of an unknown mass. Eur J Radiol. 2017 95:102-110.
Back To Top
---
Simple checklist to help identify soft tissue sarcomas. Appl Radiol.
By
Staff News Brief
|
December 27, 2017
About the Author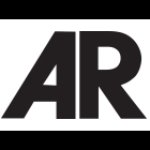 Staff News Brief