U.S. Rep. Steve Scalise recounts lifesaving role of IR in trauma care
By Staff News Brief
A video has been posted on the Society of Interventional Radiology (SIR) website that
interventional radiologists should know about: a panel discussion that includes Congressional Representative Steve Scalise's comments about how interventional radiology procedures helped save his life. Congressman Scalise was gravely injured when shot in the hip on June 14, 2017, while practicing on a Little League baseball field in Alexandria, VA, for the Democrat vs. Republican annual charity Congressional Baseball Game.
Scalise, a Republican congressman from Louisiana and the majority whip of the U.S. House of Representatives, underwent several surgeries after a bullet struck his hip, went through several internal organs and caused major bleeding. He spent weeks in and out of the intensive care unit at MedStar Washington Hospital Center in Washington, D.C.
Treatment included embolization to deliver clotting agents to stop bleeding. He discussed his treatment during a briefing SIR conducted before Congress to explain the important role of interventional radiologists in responding to mass casualty situations.
The congressional briefing was hosted in coordination with Rep. Mia Love, a Republican congresswoman from Utah, as part of the International Day of Radiology, which was focused on the specialty's role in emergency care. Rep. Scalise's interventional radiologist, Arshad A. Khan, MD, and Saher S. Sabri, MD, director of interventional radiology at MedStar Washington Hospital Center, also participated in the hearing. Susan E. Sedory, executive director of SIR, moderated the briefing. Trauma surgeon Libby Schroeder, MD, of George Washington University Hospital, and her patient, Matt Mika, a lobbyist injured in the shooting alongside Scalise, also participated.
The briefing can be viewed in its entirety on the SIR website here
Back To Top
---
U.S. Rep. Steve Scalise recounts lifesaving role of IR in trauma care. Appl Radiol.
By
Staff News Brief
|
January 09, 2018
About the Author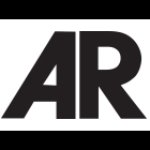 Staff News Brief