Analysis: Image Gently Has Significantly Reduced Pediatric Emergency CT
By Staff News Brief
An analysis of computed tomography (CT) utilization in the pediatric emergency department (ED) of the University of North Carolina (UNC) in Chapel Hill dramatically illustrates the impact of the Image Gently campaign on reducing radiation exposure to children.
The study, published in the online December 5, 2019 edition of Pediatric Radiology, shows that the hospital reduced the number of CT scans for pediatric ED patients by at least 19%, and as much as 66%, between 2008 and 2017 compared to 2000 to 2006.1, 2
The first Image Gently campaign began in 2007 and was aimed at raising awareness of opportunities to lower radiation dose in pediatric CT imaging. The campaign has since been adopted globally. The Image Gently Alliance website (www.imagegently.org) has been a steadily expanding resource medical professionals and parents.
To gauge the campaign's impact on their facility, pediatric radiologists and pediatric ED physicians at UNC-Chapel Hill conducted a longitudinal study of utilization trends for five types of CT scans most commonly ordered for children at UNC-Chapel Hill's pediatric ED.
Between mid-2000 and mid-2006, 6,073 CT scans were performed on 4,138 patients. Chest CT scans increased by 435% and cervical spine CTs by 366% during that time span. Increases were most pronounced in 13- to 17-year old patients, "at a rate far exceeding the growth in ED patient volume, mimicking the adult trend," the authors wrote.
Daniel J Frush, MD, of the Department of Pediatrics, and co-authors wrote that overall CT utilization in the pediatric ED peaked in 2005-2006. CT utilization decreases between 2008 and 2017 were greatest children under age 2. Cervical spine CT exams fell by 94%, followed by chest CT (88%), abdominal/pelvic (75%), and head CT (44%). Among patients aged 3 to 12 years, the greatest declines were in chest CT (93%) and cervical spine (66%). Among adolescents aged 13 to 18, chest CT scans fell 46%, and cervical spine exams by 23%. However, abdominal/pelvic CT scans increased by 5% in adolescent patients, reflecting national adult trends.
According to the study, ultrasound has become the primary modality to assess suspected surgical abdominal pathology in children, increasing 400% between 2008 and 2017.
"We have seen a marked decrease in overall CT utilization despite a stable number of annual pediatric emergency department visits," the researchers wrote. "Declines in CT have been partially offset by increases in limited abdominal US and, to a lesser extent, brain MRI. Our findings demonstrate the degree to which practice patterns regarding utilization of CT imaging have evolved at our large tertiary care pediatric emergency department."
References
Frush DJ, Commander CW, Hartman TS, et al. Utilization of computed tomography imaging in the pediatric emergency department. Pediat Rad. Published online December 5, 2019. doi: 10.1007/s00247-019-04564-5.
Broder J, Fordham LA, Warshauer DM. Increasing utilization of computed tomography in the pediatric emergency department, 2000-2006. Emerg Radiol. 2007;14:227-232. doi:10.1007/s10140-007-0618-9.
Back To Top
---
Analysis: Image Gently Has Significantly Reduced Pediatric Emergency CT . Appl Radiol.
By
Staff News Brief
|
January 24, 2020
About the Author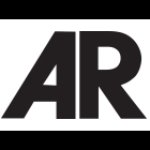 Staff News Brief