2015 ACR Seminar: To Tweet or not to Tweet – How academic radiology departments can benefit
How popular is professional tweeting by academic radiologists? How valuable can Twitter be to academic radiology departments? Does it have a tangible benefit to the radiology profession? Tweeting was on the agenda of the recent ACR seminar held May 17-21 in Washington, D.C.
NYU Langone Medical Center radiology resident Vinay Prabhu, M.D., and associate professor of radiology Andrew Rosenkrantz, M.D., conducted a study to evaluate usage of Twitter by academic radiology departments in the United States. They searched Twitter to identify all academic radiology accounts and archived all original tweets originating from these accounts over a 90 day period from August to November 2014. They measured, coded and summarized all account activity and the content of individual tweets.
"We were aware of several large U.S. academic radiology departments that had established highly successful accounts on Twitter. This prompted our interest in studying their presence and characterizing there activity," explained Dr. Prabhu. "There has been rapid dissemination of social media, with uptake among individuals and large organizations alike. This is true of Twitter not just for the general public, but also for the medical community and specifically the radiology community."
The researchers determined that 14 academic radiology departments (8% of the total) had Twitter accounts, but that only nine had used their account within the 90 day period. The academic radiology departments with the largest number of followers included the University of California – San Francisco (2,885), Massachusetts General Hospital (1,602), and Cincinnati Children's Hospital (1,183). The accounts averaged between 67 and 97 tweets over the 90 days.
The most common categories of Tweet content were radiology-related educational content, dissemination of department research, upcoming department lectures, departmental or hospital promotional content, and news about the hospital. Only 38 tweets related to medical advice or information for patients.
Applied Radiology asked Dr. Prabhu what benefit he personally thought Twitter would have. He replied, "As an enhanced communications platform, Twitter has the potential to link people from a wide array of medical and non-medical backgrounds, well beyond one's own medical specialty. It can be a valuable source for rapidly accessing the latest news and exciting research findings, for example, all within a central location and easily accessible by a smartphone or tablet."
He added, "We demonstrated in our study that Twitter is largely used by academic radiology departments to promote the department and its employees to a broad range of audiences. Clinical staff therefore benefit via increased visibility as much as they do for a website representing their department. There is potential for networking and potential to increase the visibility of research findings, not only within the radiology community, but extending to the medical community and the public. And tweets with attached images have tremendous educational potential."
The radiology department at NYU Langone Medical Center does not yet have a twitter account. Dr. Prabhu explained that there are many systematic challenges to address, such as obtaining department and hospital approvals, establishing rules to maintain professionalism, and designation of a person or a team to maintain account activity. He is excited about the opportunity of having his department implement a Twitter account. But he also pointed out that once activated, maintaining the Twitter account takes work. "It should be done in a deliberate manner to ensure that the account remains active, relevant, professional, and promotes the department in a positive light. Goals and objectives should be established. Implementation, content development, upkeep and analysis all require resources, but I'd like to see more academic radiology departments add social media to their roster of electronic communication tools," he concluded.
Back To Top
---
2015 ACR Seminar: To Tweet or not to Tweet – How academic radiology departments can benefit. Appl Radiol.
About the Author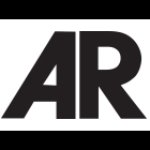 Cynthia E. Keen is a New York City area-based medical writer specializing in clinical subjects and healthcare technology. She writes feature articles for Applied Radiology and the contents of the Applied Radiology newsletter.