ABUS boosts radiologists' confidence in visualization of benign masses
By Staff News Brief
Automated breast volumetric scanning boosts the confidence of radiologists in visualizing benign masses, according to a study published in the July issue of Academic Radiology. The study was conducted to assess how well radiologists visualize relevant features of lesions seen with automated breast ultrasound (ABUS) compared to hand-held ultrasound, according to its lead author, radiologist Cherie M. Kuzmiak, D.O., director of the breast imaging division of the University of North Carolina in Chapel Hill.
Twenty-five consecutive women who were scheduled to undergo a breast biopsy for at least one lesion were recruited for the study. One of the patients had extremely dense breasts, 11 patients had heterogeneously dense breasts, and 13 had scattered areas of fibroglandular density. A total of 30 masses were identified. Seven masses were malignant.
All handheld ultrasound examinations were performed by a single radiologist who had performed breast ultrasound for more than 20 years. The ABUS scanner (Acuson S2000 ABVS system, Siemens Medical Solutions) was used to acquire 320 high-resolution transverse two-dimensional data sets with a wide-aperture. The volume data were acquired at a slice thickness of 0.5 mm. For all scans, the scanning direction was from superior to inferior with a scan time of approximately 60 seconds.
Five experienced breast imaging radiologists reviewed the cases. None had prior clinical experience in the interpretation of ABUS-acquired images. No significant differences in sensitivity or specificity between the two types of ultrasound-acquired images were identified.
However, "the radiologists showed a statistically significant increase in reader visualization confidence in the shape and margin of benign lesions and equal confidence in the visualization of suspicious lesions with ABUS compared to handheld breast ultrasound," the authors wrote. They attributed the increase in reader confidence to the additional generation of a coronal viewing plane.
"One of the major concerns about ABUS is the number of recalls for additional imaging and/or requiring supplemental hand-held ultrasound that is needed with this technology. With the results of our study, this additional hand-held ultrasound examination may be eliminated or decreased. This should increase patient throughput because most whole breast ultrasound breast findings are benign," they concluded.
The results of this study were first presented in a scientific session at RSNA 2013.
REFERENCE
Kuzmiak CM, Ko EY, Tuttle LA, et al. Whole Breast Ultrasound: Comparison of the visibility of suspicious lesions with automated breast volumetric scanning versus hand-held breast ultrasound. 2015 Acad Radiol. 22(7): 870-879.
Back To Top
---
ABUS boosts radiologists' confidence in visualization of benign masses. Appl Radiol.
By
Staff News Brief
|
August 04, 2015
About the Author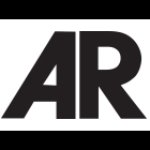 Staff News Brief