ACR 2015 Seminar: Implementing a CDS tool to improve MRI safety
Clinical decision support (CDS) software not only assists physicians to order the most appropriate diagnostic imaging exams for their patients, but it can also help a radiology department become safer and more efficient. Carilion Clinic in Roanoke, VA integrated a MRI exam-specific CDS tool into its electronic medical record (EMR) to do just that.

Daniel R. Karolyi, M.D., Ph.D., vice chair of the department of radiology of the Virginia Tech Carilion School of Medicine, discussed the CDS initiative at the ACR 2015 Seminar held in Washington, D.C. last month. Schedulers for the radiology department were having difficulty identifying patients with pacemakers and implanted defibrillators who needed MRI exams. A number of physicians who requested MRI exams for patients with implanted devices failed to notify the department at the time of order entry. This not only created a potential safety hazard for patients, but disrupted exam schedules and workflow efficiency for the MRI suite.
"The department receives MRI requests for patients with pacemakers and implanted defibrillators. Additionally, we have seen increasing numbers of MRI orders for patients with MR-conditional pacemakers. According to our policies, scanning these patients requires both an electrophysiologist and device representative to be present for the exam. When our schedulers are not informed, patients with devices would arrive for their MRI exams, only to learn that their appointments would need to be rescheduled," explained Dr. Karolyi.
This situation dissatisfied everyone: patients, their physicians, the technologists, and the radiology department staff. Cancelling exams created inefficiencies in the MRI schedule, and subsequently often caused increases in the date of the next available MRI appointment.
The department decided to create a CDS tool and embed it in its EMR (Epic, Verona, WI). The project was vetted through the Carilion EMR Optimization Prioritization Committee. The tool was developed internally, integrated, and tested in a matter of weeks. When an ordering provider orders a MRI exam, the EMR is triggered to search a patient's past medical history for 295 diagnostic codes that are related to implanted pacemakers and defibrillators. If any one of the 295 codes is detected, a warning message is displayed and the ordering physician is advised to telephone a MRI specialist number for further instructions.
"The MRI technologists experienced immediate improvement. Almost all patients with these devices are now identified at the time of order entry," Dr. Karolyi said. "However, use of the CDS tool does not create a foolproof situation. There are still cases where devices are not detected until the patient arrives for scanning. If there is no information in the EMR about a patient's device, it cannot trigger an alert. We also receive MRI orders from providers outside of the Carilion system who do not use the EMR for order entry. It's imperative that our MRI technologists remain vigilant."
Between July through December 2014, the EMR warning message was triggered on 114 occasions. Ordering physicians ignored the warning a total of 11 times, placing an order for a MRI exam anyway without calling the MRI-technologist alert number. But warning notices were heeded by the remainder, with 99 orders being cancelled, and MRI technologists notified for four exams that were safely performed.
"We have received no complaints from the ordering providers regarding this CDS tool. By alerting the providers of the presence of these devices, we are enabling them to make better risk/benefit decisions regarding medical imaging and are expediting patient imaging. It is extremely important to remember that when implementing any CDS tool, ordering providers need to be educated so that they understand the rationale for the tool as well as the benefits for them and all of our patients," concluded Dr. Karolyi.
Back To Top
---
ACR 2015 Seminar: Implementing a CDS tool to improve MRI safety. Appl Radiol.
About the Author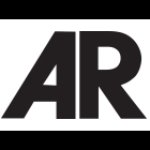 Cynthia E. Keen is a New York City area-based medical writer specializing in clinical subjects and healthcare technology. She writes feature articles for Applied Radiology and the contents of the Applied Radiology newsletter.