Bayer announces upgrades to CT injection system
By
Bayer is showcasing new updates to its MEDRAD® Stellant FLEX CT injection system that help facilities meet their financial, clinical and organizational objectives. The system includes an updated overlay that's easier to use and sanitize, as well as smaller more economical syringes and clearly visible orange-colored identifiers that indicate the presence of fluid in the syringe.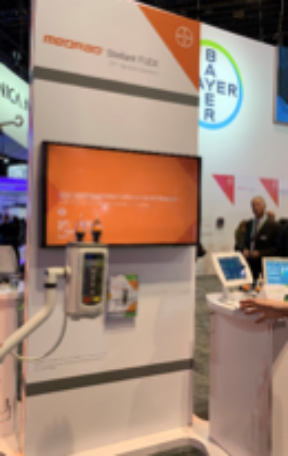 The MEDRAD® Stellant FLEX CT injection system
includes updates that simplify usability and enable
contrast dose management through Radimetrics
"We leveraged our existing platform and installed base with small but thoughtful improvements based on user input and feedback," said Tyler Lacock, associate brand manager for CT and CV.
The new system also enables Contrast Dose Management through Radimetrics™ to help clinicians automate manual processes and access automated, accurate documentation. "It allows you to be informatics-ready without an additional hardware investment," said Lacock.<
A cloud option for Radimetrics is coming in 2020, which will reinvigorate the platform with a new user interface and the capability to run AI applications.
In addition, the company announced that Gadavist® is now approved for Cardiac Magnetic Resonance Imaging (CMRI) to assess myocardial perfusion (stress, rest) and late gadolinium enhancement in adult patients with known or suspected coronary artery disease (CAD).
The first and only gadolinium-based contrast agent approved for magnetic resonance angiography (MRA) of the supra-aortic vasculature, Gadavist is approved for use in MRA to evaluate known or suspected supra-aortic or renal artery disease in adult and pediatric patients including term neonates.
"It's the only MR contrast approved for MRA cardiac imaging, and it's approved in a single dose that optimizes amount of contrast to the patient," said Pamela Habib, MD, Deputy Director, US Medical Affairs, Radiology.
RSNA Booth 2529
Back To Top
---
Bayer announces upgrades to CT injection system. Appl Radiol.
By
Staff News Brief
|
December 03, 2019
About the Author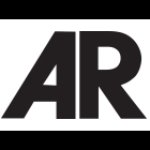 Staff News Brief