Bone marrow lesions on MRI: predictors of worsening knee osteoarthritis
By Staff News Brief
Bone marrow lesions (BML), which can be identified on MRI images, are predictors of the rate of radiographic change of joint space that indicates progression in knee osteoarthritis, according to a study published in the Journal of Rhematology. This is an important finding from the international SEKOIA Study, because few factors that conclusively predict worsening of knee osteoarthritis have been identified to date.
The Strontium Ranelate in Knee Osteoarthritis (SEKOIA) clinical trial is a double-blind, placebo-controlled, randomized three year study involving 1683 patients with symptomatic primary knee osteoarthritis. Ninety-eight centers in 18 countries participated. Lead author Mark H. Edwards, M.D., of the University of Southampton's Lifecourse Epidemiology Unit in the United Kingdom, and colleagues, evaluated the results of knee MRI exams performed on a subset of 176 patients assigned to a placebo group in the SEKOIA study.
The majority of participants were found to have abnormal cartilage morphology and osteophytes. However, there were no statistical differences between the 48 men and 126 women. A total of 38.6% had BMLs, and these patients had a significantly higher rate of annualized change in joint space narrowing. Adjustments for age, sex and knee Kellgren-Lawrence (KL) grade of 2 or 3 did not modify this finding. Additionally, age and body mass index did not show any predictive value.
During the three year study, the patient cohort had a mean annualized joint space narrowing of 0.15 mm. The researchers reported that the baseline KL score did not predict the rate of joint space narrowing, and that patients with the highest KL scores at baseline maintained the lowest joint space width.
"Bone marrow lesions were the only baseline MRI finding associated with more rapid radiographic deterioration," wrote the authors. "BML as seen on MRI provide evidence of bone marrow edema, fibrosis, necrosis, and trabecular abnormalities on histopatholigic examination." They noted that there is still insufficient evidence to suggest that a treatment targeting BMLs would ameliorate cartilage loss.
REFERENCE
Edwards MH, Parsons C, Bruyère, et al. High Kellgren-Lawrence Grade and Bone Marrow Lesions Predict Worsening Rates of Radiographic Joint Space Narrowing; The SEKOIA Study. J Rhematol. Published online January 15, 2016.
Back To Top
---
Bone marrow lesions on MRI: predictors of worsening knee osteoarthritis. Appl Radiol.
By
Staff News Brief
|
March 23, 2016
About the Author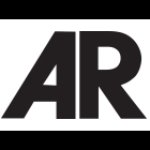 Staff News Brief