Canadian breast digital tomosynthesis clinical trial expands
By
A randomized clinical trial comparing the diagnostic accuracy of conventional full-field digital mammography (FFDM) with digital tomosynthesis (DT) plus FFDM for breast cancer screening has expanded with the addition of the Ottawa Hospital Breast Health Centre and the Ottawa Integrative Cancer Center (OICC) in Ontario. The Ottawa center becomes the second of three planned locations in Canada to participate in the Tomosynthesis Mammography Imaging Screening Trial (TMIST Lead-in) study.
Just as the Digital Mammographic Imaging Screening Trial (DMIST) involving nearly 50,000 women determined that the use of digital mammography enabled radiologists to have a higher level of breast cancer detection accuracy compared to analog mammography systems for women under the age of 50 and for women with dense breasts, the primary objective of this study is to determine if the addition of DT to a screening mammogram offers additional diagnostic advantages. The TMIST Lead-In will statistically determine if digital breast tomosynthesis (DBT) provides better visualization of lesions, their size, and their location.
TMIST Lead-In was launched in October 2014 at the Sunnybrook Health Sciences Centre in Toronto. The patient cohort to be recruited is 6,354 asymptomatic women under the age of 50 who have not had breast augmentation, are not pregnant or planning to become pregnant during the duration of the study, and who had a prior negative screening mammogram within 11 months of enrollment. Participants will have three rounds of mammography screening followed by one year of standard imaging follow-up.
Secondary outcomes of the study, headed by Roberta Jong, MD, an affiliate scientist at the Sunnybrook Research Institute, include:
comparison of the recall rates due to abnormal screening examinations between the two groups;
comparison of the number of interval cancers missed between the two groups;
estimating the number of breast cancer subtypes by DBT and FFDM, stratified on whether cancers were detected in screening or as interval cancers;
assessing and comparing clinical characteristics of cancers, such as stage, grade, ER, PR, and HER2 status, detected by screening by DBT and FFDM.( Approximately 75 genes will be assayed in tumors detected in each arm of the study to evaluate breast cancer molecular subtype.)
correlation of biomarkers to characterize disease in the tumor and compare to the tissue immediately adjacent to it;
assessing different combinations of FFDM, tomosynthesis, and synthesized FFDM in reader studies to assist in determining the optimum balance between radiation exposure and technique.
This clinical trial is expected to be integrated into a larger U.S./Canada TMIST that will be managed by the ECOG-ACRIN Cooperative Clinical Trials Group. "Tomosynthesis is the most advanced and exciting technology for mammography," said Jean Seely, MD, head of breast imaging at the Breast Health Centre and associate professor of radiology at the University of Ottawa. "When the full study begins, it will be the largest and most important study to evaluate both 3D and 2D mammography technology together. Outcomes of the study will allow us to decide how we move forward from 2D to 3D screening."
Additional details of NCT02616432 may be accessed here.
Back To Top
---
Canadian breast digital tomosynthesis clinical trial expands. Appl Radiol.
By
Staff News Brief
|
March 24, 2017
About the Author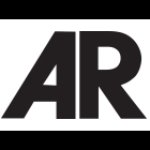 Staff News Brief