Cone-beam CT guidance vs. conventional CT guidance for percutaneous abscess drain placement
By Staff News Brief
Fluoroscopic cone-beam CT using two-axis needle guidance and conventional CT guidance are equivalent procedures for drain placement into medium-sized abdominopelvic collections, according to a study published in the January issue of the Journal of Vascular and Interventional Radiology. They use similar radiation doses, and have similar technical success rates.
However, the study conducted by researchers from the University of Washington School of Medicine's Department of Interventional Radiology in Seattle of 85 consecutive procedures over 24 months showed that cone-beam CT procedures took significantly less time. Conventional CT procedures took a median of 62 minutes to perform, whereas the cone-beam CT took a median of 43 minutes. In fact, the investigators discovered that by the second year, as operators of cone-beam CT became more proficient, performance time continued to improve.
The patient cohort included 42 patients who had a conventional CT procedure and 43 patients who had a cone-beam CT procedure. Both groups had similar patient characteristics, median abscess size, and depth to abscess. The decisions with respect to which procedure to perform were made by one of eight interventional radiologists who performed the procedures, and may have been influenced by modality availability at the time and body mass index (BMI) of the patient.
The researchers compared technical success, complications, procedure time, and radiation dose.
All conventional CT procedures were technical successes, defined as placement of a drainage catheter in the fluid collection with successful aspiration of material. All but one cone-beam CT procedures were successful. The technical failure occurred with a patient who had a BMI of 76.6 kg/m2, when the contrast resolution was inadequate to appropriately delineate fluid collection from the sigmoid colon and surrounding structures. Neither group had complications, and radiation dose was comparable: 10.7 mSv for the conventional CT group and 9.6 mSv for the cone-beam CT group.
In addition to the significantly shorter procedure time, co-authorSiddharth A. Padia, M.D., associate professor of radiology, and colleagues cited several advantages of the cone-beam CT procedure over conventional CT. These include:
Easier logistical operation, because the patient does not need to be repeatedly moved in and out of a CT scanner suite.
Cone-beam CT guidance allows for steeper approach angles in the craniocaudal direction
Real-time fluoroscopy for wire and catheter advancement is easier, potentially safer, and faster than the use of intermittent CT
Interventional radiology suites may provide a safer and more efficient work environment than a CT suite.
They also identified disadvantages as well. The longer acquisition time required by cone-beam CT is not suitable for patients unable to adequately perform a breath-hold for an upper abdominal drainage procedure. Its smaller field of view may be inadequate for large patients although newer vender-supplied software packages may allow for a larger field of view in the future. While it is more subject to beam-hardening artifacts if metal or dense enteric contrast is included in the field of view, newer image reconstruction algorithms can subtract out this artifact. In the appropriately selected patient, cone-beam CT may offer a more efficient choice for busy interventional radiology departments.
REFERENCE
McKay T, Ingraham CR, Johnson GE, et al. Cone-Beam CT with Fluoroscopic Overlay Versus Conventional CT Guidance for Percutaneous Abdominopelvic Abscess Drain Placement. 2016 J Vasc Interv Radiol. 27;1: 52-57.
Back To Top
---
Cone-beam CT guidance vs. conventional CT guidance for percutaneous abscess drain placement. Appl Radiol.
By
Staff News Brief
|
March 08, 2016
About the Author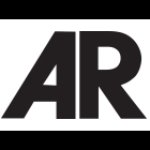 Staff News Brief