CT and MR LI-RADS: Research and an update
By
Radiologists at Montefiore Medical Center in New York City recently compared LI-RADS categories assigned from interpretation of CT and MR exams, and concluded that categories may differ markedly depending on which modality is being used.
Introduced by the American College of Radiology (ACR) in 2011, LI-RADS is a categorization tool that standardizes reporting of hepatic lesions found in imaging of patients with increased risk of hepatocellular carcinoma (HCC).
However, the Montefiore radiologists reported in the January 2018 issue of the Journal of Computer Assisted Tomography that agreement between CT and MRI is only fair with respect to assigning LI-RADS categories and evaluating features.1
Their study included 42 patients who had an abdominal CT with liver protocol and gadoxetate-enhanced MRI within a 30-day period in which at least one liver lesion was identified. The patients had the scans at Montefiore between January 2010 and June 2015. The patient cohort excluded any patients who were receiving systemic or locoregional HCC treatment targeted to the liver.
Two experienced abdominal radiologists independently reviewed CT and MR images showing the hepatic arterial phase and the portal venous phase of each lesion (a total of 50). For each, the radiologists assessed the major features of HCC based on LI-RADS v2014 definitions. These included arterial phase hyperenhancement (APHE), portal venous phase "washout," capsule appearance, and largest diameter in the axial plane.
Inter-reader agreement ranged from moderate to almost perfect for the individual major LI-RADS features, and was substantial (CT) and moderate (MRI) for the finalLI-RADS category. Detection of major features differed significantly between the modalities: for example, APHE was present on CT in 86% by reader 1 and 82% by reader 2, whereas APHE was reported on MRI in 74% and 68% respectively.
Agreement for LI-RADS category assignment between CT an MRI was only fair for both readers, differing markedly in categories LR-3, LR-4, and LR-5. As an example, with CT images, reader 2 categorized nine patients as LR-5 on CT and but only 7 patients on MRI.
Lead author Victoria Chernyak, MD, and co-authors suggest that the differences in spatial and soft tissue contrast resolution between the two modalities may contribute to the differences in characterization. The study did not include assessment of the hepatobiliary phase. Had it been included, the authors wrote, "the appearance of an observation on hepatobiliary phase would contributed to further discrepancy between the final category assignment based on CT and gadoxetate-enhanced MRI as no equivalent of hepatobiliary phase exists with the use of CT."
The authors said the goal of their study was not to compare CT and MRI performance in diagnosing LI-RADS imaging features with a criterion-standard test, but to establish the degree to which the two modalities agreed in assessing the features and the final LI-RADS category. Because they found only fair agreement, the authors recommend that LI-RADS reporting include the modality, as patient treatment management could change based on the modality used.
Meanwhile, an illustrated comprehensive review of LI-RADs appearing in the June issue of the Journal of Magnetic Resonance Imaging, provides a succinct, yet detailed overview of the 2017 CT/MRI update of LI-RADS, with a focus on MRI.2 This review also presents the new Treatment Response algorithm, while introducing the concepts of MRI nonviability and viability. The multinational team of authors also discuss planned future directions for LI-RADS.
Led by Ania Z. Kielar, MD, of the Royal Victoria Regional Health Centre, in Barrie, Ontario, the authors conclude that "future research is still needed to compare the diagnostic performance of MRI compared to CT, to define the importance of individual AF in diagnosing HCC and/or predicting its biological behavior and prognosis, and to define the role of hepatobiliary agents for MRI screening of patients at risk for HCC."
REFERENCES
Chernyak VC, Flusberg M, Law A, et al. Liver Imaging Reporting and Data System: Discordance between computed tomography and gadoxetate-enhanced magnetic resonance imaging for detection of hepatocellular carcinoma major features. J Comput Assist Tomogr. 2018 42(1):155-161.
Kielar AZ, Chernyak V, Bashir MR, et al. LI-RADS 2017: An update. J Magn Reson Imaging. 2018 47 (6):1459-1474.
Back To Top
---
CT and MR LI-RADS: Research and an update. Appl Radiol.
By
Staff News Brief
|
July 03, 2018
About the Author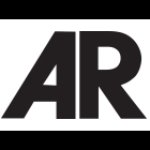 Staff News Brief