CT esophagography can reliably diagnose traumatic penetrating upper digestive tract injuries
By Staff News Brief
CT esophagography is reliable in diagnosing penetrating upper digestive tract injuries, according to a study published in the November-December issue of Clinical Imaging. This examination could substitute fluoroscopic esophagography for patients with penetrating neck injuries in situations in which it could not be easily performed.
South African radiologists conducted a prospective-cross sectional analytic study of patients with penetrating neck or chest trauma who were admitted to the emergency department of Pelonomi Tertiary Hospital in Bloemfontein during a two year period commencing December 2012. Eight-five percent of the 102 patients sustained stab wounds and 12% gunshot wounds. All patients received iodinated oral contrast before their emergency multi-detector CT or CT angiography (CTA) investigation in order to evaluate both aerodigestive tract- and vascular injuries simultaneously. During the study period, 94 patients had both CTA and CT esophagography. The majority of CT esophagography findings were ultimately confirmed by endoscopy, fluoroscopic esophagography, and/or surgical exploration.
A total of 20 patients were confirmed to have upper digestive tract injuries: 11 with an injury to the hypopharynx and nine to the esophagus. Two general department radiologists, who were blinded to the results of the confirmation study, were able to independently diagnose 19 of the 20 upper digestive tract injuries from CT esophagography alone. They also correctly diagnosed 70 and 75 cases respectively out of 82 patients who did not have this injury. Both radiologists had a sensitivity of 95%. Their specificity was 85.4% and 91.5% and positive predictive value (PPV) of 61.3% and 79.1% respectively.
Wilhelmus Jacobus Conradie, M.D., and Fekade Admassu Gebremariam, M.D., of the Department of Clinical Imaging Science of the University of the Free State and Universitas Academic Hospital in Bloemfontein wrote that para-esophageal/hypopharyngeal air and endoluminal contrast extravasation are the most sensitive CT esophagography findings of upper digestive tract injuries. But because para-esophageal air and surgical emphysema are a common occurrence, they concludedthat contrast leak was the most sensitive CT esophagography finding of upper digestive tract injuries in external penetrating trauma."This observation highlights the difference in imaging approach between nontraumatic iatrogenic injuries and penetrating upper digestive tract trauma," they wrote. Contrast leak also did not interfere with CTA interpretation.
In fact, the radiologists felt that CT esophagography provided the diagnostic information needed for 61.8% and 70.6% of the 102 cases, and that no additional diagnostic exams would be needed. The researchers said that their study suggests that if CT esophagography is performed in conjunction with CTA, additional studies such as fluoroscopy and endoscopy would not be needed to exclude upper digestive tract injuries. Not only would this reduce expenses relating to diagnosis, but time would also be saved in initiating medical treatment for the patient.
REFERENCE
Conradie WJ and FA Gebremariam. Can computed tomography esophagography reliably diagnose traumatic penetrating upper digestive tract injuries? 2015 Clin Imaging 39;6:1039-1045.
Back To Top
---
CT esophagography can reliably diagnose traumatic penetrating upper digestive tract injuries. Appl Radiol.
By
Staff News Brief
|
November 19, 2015
About the Author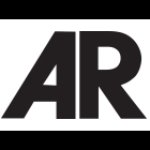 Staff News Brief