CT-guided epidural steroid injections are safe for elderly patients
By Staff News Brief
Epidural steroid injections (ESI) using CT-guidance may be safely administered to elderly patients, according to a study published in Pain Physician. An estimated 30% of patients in the United States with back pain are over age 65.
Researchers at Albert Einstein College of Medicine in Bronx, NY, conducted a retrospective analysis of all patients over 65 who had CT-guided interlaminar ESI procedures for treatment of lower back pain, cervical spine pain, or thoracic spine pain over a 36-month time span. They determined that this procedure could be conducted with low procedure times, with relatively low radiation dose, and without complications.
CT-guidance offers several advantages over convention fluoroscopic guidance, according to Todd S. Miller, MD, associate professor of clinical radiology at Montefiore Medical Center in the Bronx, and co-authors. These include the ability to visualize soft tissues and precise millimeter measurements while avoiding the radicular arteries within the foramina. Additionally, the ability to localize the epidural space with air contrast eliminates the risk of allergic reactions in patients sensitive to contrast agents.
A total of 688 procedures were performed on 466 patients, 97% of which were lumbar ESIs. 95% were performed utilizing air contrast, and the remainder with the administration of iodinized contrast agents. The patients ranged in age from 65 to 96. Body mass index (BMI) ranged from 12.29 to 55.64, with 241 patients who were obese.
The procedure considered of acquiring a scout and axial images of a patient, whose back was then sterilely marked, prepped, and draped as patients lay in a prone or semi-prone position on the CT gantry. Several helical images were acquired through the target spinal level. Epidural injections were performed with intermittent scanning mode using a dorsal interlaminar approach. To verify the needle tip location within the epidural space, air contrast was injected.
The duration of each procedure was measured from the time the scout image was acquired to the last axial image in the last series of the procedure. Data on the spine region treated, the dose length product (DLP), and type of contrast used were analyzed. Cases that took a long procedure time had the total number of needle placement series and wait times recorded.
The researchers determined that the average DLP was 55.58 mGy x cm, with an average procedure time of approximately six minutes. Procedure time and BMI positively impacted DLP. For each minute increase in procedure time, there was a 6.45 unit increase in DLP, and for every unit increase in BMI, there was a 2.32 unit increase.
More technically difficult cases with an increased number of needle placement series were also associated with a higher level of radiation exposure. Difficult cases with a high DLP required an average 4.3 needle placements compared to 2.3 for the average DLP cases. The authors recommend that when difficult procedures are anticipated with patients who have complex anatomy, the planning series should be lengthened. They commented that because elderly patients tend to have more degenerative stenosis than younger patients, elderly patients may require more technically demanding procedures. "Minimizing this series to a single target level by using pre-procedure imaging would reduce radiation dose as the planning series typically accounts for 30% to 60% of the total dose from the procedure," they wrote.
To lower DLP, the authors recommend that lower kVp settings may both be effective and reduce radiation dose exposure. The mean kVp for a sampling of average DLP cases was 100 and the mean mA was 49.9. They believe that ESIs can be performed accurately at even lower settings.
REFERENCE
Fenster AJ, Fernandes K, Brook AL, et al. The Safety of CT-Guided Epidural Steroid Injections in an Older Patient Cohort. Pain Physician 2016 19;8: E1139-E1146.
Back To Top
---
CT-guided epidural steroid injections are safe for elderly patients. Appl Radiol.
By
Staff News Brief
|
January 17, 2017
About the Author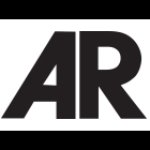 Staff News Brief