CT identifies sacral fractures in the elderly missed by pelvic x-ray
By Staff News Brief
The usual diagnostic imaging exam ordered by emergency physicians for patients presenting with blunt pelvic trauma is a pelvic x-ray exam. But because such radiographs many not show fractures of the posterior pelvic ring, a team of German radiologists and orthopedic surgeons recommend that a pelvic CT should be ordered instead for patients aged 75 years and older suspected of having pelvic fractures. They have developed a diagnostic algorithm for blunt pelvic trauma in the elderly published in an article in the March issue of Injury.
In elderly patients, conventional radiography may not detect sacral fractures due to degenerative bony alterations, enteric gas, bowel projections, and/or overlay. Gas and bowel overlay makes the sacrum hard to evaluate, and osteochondrotic and osteoporatic changes of the bone texture can cover up damages. When fractures are identified, percutaneous sacroiliac screw placement enables fast recovery, mobilization, and pain reduction for many elderly patients. Weak cancellous bone may be stabilized by a transsacral bar implantation. Such treatments can help reduce or prevent pain and immobilization.
Lead author Andreas Schicho, MD, of the department for radiology at the University of Regensburg and former orthopedic trauma surgeon at the University of Ulm, and colleagues retroactively compared the pelvic radiographic and CT exam reports of 233 consecutive patients over the age of 75 who were admitted to the hospital's emergency department during a 36 month period. Sacral fractures were identified for 23% of the patients, 88% of whom were female. These sacral fractions were often accompanied by lesions of the anterior pelvic ring, with pubic bone fractures in 75% of sacrum fracture cases.
Only three percent of the pelvic radiographs showed sacral fractures, for a detection sensitivity of 10.5%. One hundred twenty-eight suspected pubic bone fractures were reported in the radiology reports of pelvic x-ray exams. This represented 113 accurate diagnoses and 13 false positives. By comparison, CT scans identified a total of 175 fractures of the pubic bone.
"The use of pelvic CT scans in the population aged 75 years and older should be used whenever the findings are relevant for therapeutic decision making," the authors recommend. "Since radiation exposure is of subordinate concern with rising patients' age, symptomatic blunt pelvic trauma should be a standard indication for CT within a diagnostic routine, equally considering low-energy traumata whenever the result of the CT scan is of relevance for further decisions."
REFERENCE
Schicho A, Schmidt SA, Seeber K, et al. Pelvic X-ray misses out on detecting sacral fractures in the elderly – Importance of CT imaging in blunt pelvic trauma. Injury 2016; 47(3):707-710.
Back To Top
---
CT identifies sacral fractures in the elderly missed by pelvic x-ray. Appl Radiol.
By
Staff News Brief
|
April 05, 2016
About the Author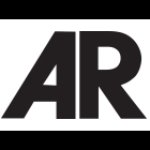 Staff News Brief