CT Imaging of the 2019 Novel Coronavirus (2019-nCoV) Pneumonia
By News Release
As the 2019 coronavirus outbreak (2019-nCoV) continues to spread, new research on the virus being published in the journal Radiology.
CT Imaging of the 2019 Novel Coronavirus (2019-nCoV) Pneumonia, a new CT image case study depicting coronavirus in a 33-year-old woman, was published January 31 in the "Images in Radiology" series.
The journal has published a special report analyzing 21 cases of 2019-nCoV and an accompanying editorial on the topic. Imaging exams are a key component in diagnosing 2019-nCoV. Early disease recognition is critical not only for prompt treatment, but also for patient isolation and effective public health containment and response.
Additionally, in new research published Feb. 19 in the journal Radiology, researchers in China cite the need for CT in diagnosing patients with suspected novel coronavirus COVID-19, particularly when the lab test is negative. This paper "Sensitivity of Chest CT for COVID-19: Comparison to RT-PCR" is the first to closely examine the performance of CT vs. viral nucleic acid detection using real-time polymerase chain reaction (RT-PCR) for COVID-19 infection.
Although RT-PCR has been the standard of reference in diagnosing COVID-19, in this series of 51 patients with chest CT and RT-PCR assay performed within 3 days, the sensitivity of CT for COVID-19 infection was 98% compared to RT-PCR sensitivity of 71%.
The findings suggest that if patients are only tested with RT-PCR, and the result is negative, they could be released to spread the infection.
"In our series, the sensitivity of chest CT was greater than that of RT-PCR. Our results support the use of chest CT for screening for COVD-19 for patients with clinical and epidemiologic features compatible with COVID-19 infection particularly when RT-PCR testing is negative," the authors wrote.
Additional Radiology: Cardiothoracic Imaging COVID-19 research is available at Special Focus: COVID-19.
Back To Top
---
CT Imaging of the 2019 Novel Coronavirus (2019-nCoV) Pneumonia. Appl Radiol.
By
News Release
|
January 31, 2020
About the Author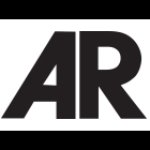 News Release