CT indicators identify patients needing small bowel obstruction surgery
By Staff News Brief
Delaying surgery in patients with adhesive small bowel obstruction can have serious consequences: complications, including increased length of hospital stay, and even mortality. However, because 80% of symptomatic patients respond to a non-surgical clinical management, surgery may be delayed for several days.
The question arises: are there any indications on CT that can help predict which patients without signs of peritonitis, perforation, ischemia, or strangulation need early surgery? Radiologists and surgeons from the University of Arizona in Tucson, the University of Southern California in Los Angeles, and Massachusetts General Hospital have identified three significant predictors, which they report in an article published in the September issue of the Journal of Trauma and Acute Care Surgery.
The predictors for early surgery included one that was clinical and two that were radiographic. They are:
no flatus;
the presence of free fluid on CT; and
high-grade obstruction by CT.
A total of 202 patients were enrolled in the prospective study. The patient cohort was evenly divided by sex, and had a mean age of 60 years. A total of 54 patients underwent surgical intervention within one to 2.5 days, with the decision to operate made by their attending physicians. Two of the 54 patients were excluded from the model that the authors developed because they had a negative or nontherapeutic laparotomy. The 148 patients who did not have surgery were treated successfully within two to three days.
All patients had a CT examination of the abdomen and pelvis. Of these, 55% received oral contrast and 89% received IV contrast. Narong Kulvatunyou, M.D. of the University of Arizona's Division of Acute Care Surgery and colleagues stated that they did not institute a specific CT protocol for small bowel obstruction because they wanted the study to simulate closely the real scenarios in which patients with nondescript abdominal pain were seen and evaluated through emergency departments. Radiologists, one from each participating academic center, were blinded to the surgical outcome of the patients. Their interpretations of the CT scans were prospectively defined and standardized to minimize variation in interpretation.
They were asked to identify nine specific features. They were also asked to grade the small bowel obstruction as one of three categories:
high grade: complete obstruction defined as a collapse of distal small bowel and colon;
intermediate high grade: incomplete obstruction defined as only minimal passage of air and fluid into distal small bowel or ascending colon; and
low-grade: incomplete obstruction defined as a passage of air or fluid into distal small bowel or ascending colon.
The researchers compared variables between patients who underwent surgical intervention with those who were managed successfully with nonoperative treatment. The 52 patients who required surgical intervention all had lysis of adhesions performed. Twenty patients also required a small bowel resection, five percent (four patients) of which were due to ischemia.
The authors explained that while similar studies have been performed, they designed their study specifically to overcome methodology shortcomings – small sample size and retrospective studies - of prior ones.
They also determined that the utility of frequently reported CT findings, such as free fluid and transition point individually, had very low positive predictive values (PPV), ranging from 21% to 41%. The predictor model that the authors developed improved the PPV range among the three institutions from 37% to 56%, but felt that its low level may have been impacted positively or negatively by the low sample size of the patient cohort. They recommend that a future, larger study be undertaken to validate the three predictors they identified.
REFERENCE:
Kulvatunyou N, Pandit V, Moutamn S, et al. A multi-institution prospective observational study of small bowel obstruction: Clinical and computerized tomography predictors of which patients may require early surgery. 2015 J Trauma Acute Care Surg. 79(3): 393-398.
Back To Top
---
CT indicators identify patients needing small bowel obstruction surgery. Appl Radiol.
By
Staff News Brief
|
September 10, 2015
About the Author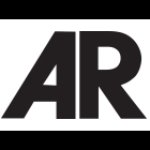 Staff News Brief