CTA plus body CT increases blunt cerebrovascular injury detection
By
To better detect blunt cerebrovascular injuries (BCVI) in patients admitted to hospital emergency departments after experiencing high-energy trauma, computed tomography angiography (CTA), as well as whole body CT, should be performed, according to research from Finland published online February 12, 2019, in Emergency Radiology. By augmenting Denver screening criteria with CTA, BCVIs were more accurately diagnosed.
Lead author Frank V. Bensch, MD, of the Department of Radiology at Töölö Trauma Center of Helsinki University Hospital, stated that most BCVIs are uncommon injuries that are initially asymptomatic, and may be masked by associated traumatic brain injury and/or intoxication. For these reasons, it can be difficult to diagnose BCVI, even when the most commonly used modified Denver criteria are applied.
The authors conducted a study to determine if a more liberal screening protocol that included CTA utilized at the Töölö Trauma Center detected more cases of BCVI using only modified Denver criteria. The study looked at 374 patients treated between October 2011 and December 2014 for high-energy deceleration trauma caused by motor vehicle accidents (including pedestrians being struck), falls from heights, and bicycle accidents.
A total of 72 BCVIs were identified by WBCT/CTA imaging in 56 patients, or 15%, with 13 patients having multiple lesions. The authors reported that the internal carotid artery was affected in 68% of cases and the vertebral artery in 32%. Biffl grades I and II were most common in internal carotid arteries, and II and IV in vertebral arteries.
BCVIs were identified in 32 patients, or 11%, who would not have met the standard Denver criteria. And although 71 patients met the s criteria, only 24 suffered a BCVI.
The downside of including CTA in WBCT, according to the study, is slightly decreased imaging quality due to patients' arms being raised. While this positioning reduces imaging artifacts and radiation dose to the chest and abdomen, it increases image noise and generates imaging artifacts in the neck.
The study found that head injury appears to be a more reliable indicator of BCVI than injury to the cervical spine. The authors also emphasized that the chest needs to be imaged, because their study found concomitant injury in chest in 66% of the total patient cohort.
Reference
Bensch FV, Varjonen EA, Pyhältö, et al. Augmenting Denver criteria yields increased BCVI detection, with screening showing markedly increased risk for subsequent ischemic stroke. Emerg Radiol. Published online February 12, 2019. doi: 10.1007/s10140-019-01677-0.
Back To Top
---
CTA plus body CT increases blunt cerebrovascular injury detection. Appl Radiol.
By
Staff News Brief
|
May 02, 2019
About the Author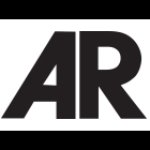 Staff News Brief