Determining malignancy rates of B3-lesions in breast MRI
By
When a breast lesion is identified on mammography as BI-RADS 4 or 5, a magnetic resonance imaging-guided (MRI) breast biopsy is recommended. Should this guideline also be applied to BIRADS 4 and 5 lesions? If biopsied lesions categorized as being of unclear malignant potential (B3) could be identified by radiologists as either high- or low-risk, unnecessary biopsies might be avoided.
German radiologists from the University Hospital Tuebingen conducted a study to evaluate the malignancy rate of MRI-detected and biopsy-proven B3 lesions in a group of 572 consecutive women who had breast biopsies at the hospital over an eight-year period. They analyzed lesion size and type, patient age, and history of breast cancer to determine if these were independent factors relating to malignancy, and reported their findings online September 10, 2018 in BMC Medical Imaging.
Fifty-four women, approximately 9% of the patient cohort, had pathologically confirmed B3 lesions. Forty-three women were included in the analysis. Sixty-five percent had undergone a diagnostic contrast-enhanced breast MRI following a new diagnosis of breast cancer. The authors stated that the biopsied lesions (80% BI-RADS 4 and 20% BI-RADS 5) were visible on MRI only.
Three-fourths of the patients had a surgical excision following biopsy. Ten patients were simply followed by MRI, and their lesions were ultimately classified as benign. Excised lesions were categorized as papillary lesions (PL) with or without epithelia atypia, flat epithelial atypia (FEA), lobular intraepithelial neoplasia LIN), atypical ductal hyperplasia (ADH), or radial scar respectively complex sclerosing lesions with or without epithelial atypia (RS). The lesions were classified as mass or non-mass and measured.
A total of 10 lesions, or 23% of the total number of B3 lesions, were malignant. Lead author Heike Preibsch, MD, and colleagues in the Department of Diagnostic and Interventional Radiology, reported that more than one third of the B3 lesions were papillary lesions, but only two were malignant. Half of the ADH lesions (4 of 8) were malignant, three of which were invasive carcinomas. Six patients had FEA lesions, two of which were invasive carcinoma. LIN lesions were also malignant in two of the seven patients.
Age was a factor of malignancy, with 43% of the youngest patients (46-50 years) having malignant B3 lesions. By comparison, patients over 51 years had a 20% malignancy rate and individuals younger than 45 had no malignancies. A prior case of breast cancer also increased malignancy risk: 25% compared to 11% of women with no breast cancer history.
Masses had a 31% malignancy rate compared to none for non-masses, and all malignant lesions had a mass aspect on diagnostic MRI. Small lesions (5-10 mm) had a 35% malignancy rate; intermediate-sized lesions (11-20 mm) had a 23% malignancy rate. No lesion greater than 20 mm in size was malignant. In this study, lesions that were larger than 2 cm, non-mass, or complex sclerosing lesions were benign.
The authors stated that their findings confirm that surgical excision is needed for ADH, FEA and LIN lesions due to their malignancy rates. They also believe that patients with PL lesions have considerable risk and that surgical excision should be considered.
"Our study shows that B3 lesions are a summary of different entities with different malignancy rates, and that treatment accordingly should be adapted," they concluded. They recommended that additional studies be undertaken with larger patient cohorts to corroborate or disprove their findings.
REFERENCE
Preibsch H, Wanner LK, Staebler A, et al. Malignancy rates of B3-lesions in breast magnetic resonance imaging - do all lesions have to be excised? BMC Med Imaging. 2018; 18(1):27 doi: 10.1186/s12880-018-0271-7.
Back To Top
---
Determining malignancy rates of B3-lesions in breast MRI. Appl Radiol.
By
Staff News Brief
|
October 19, 2018
About the Author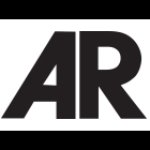 Staff News Brief