Double Black Imaging releases new display systems at SIIM
By
Medical display vendor Double Black Imaging of Westminster, CO, introduced new diagnostic and clinical display monitors ranging from 3MP to 8MP in resolution at the annual meeting of the Society of Imaging Informatics and Management (SIIM) held in Aurora, CO, in June.
Double Black's Image Systems Division's newest diagnostic displays include their next generation N series and the Gemini Series LED backlit display solutions. These feature higher luminance and contrast ratios, enhanced viewing of multi-modality images, and integrated hybrid gamma correction.
Next generation displays include 3MP, 4MP, 5.2MP, 6MP and 8.8MP products, with the 5.2MP and 8.8MP displays cleared for breast imaging, including tomosynthesis.
The new 27" 8 MP clinical LED backlit display is specifically designed for use in clinical review areas, for modality imaging, or as a PACS Worklist display. It features a 350 cd/m2 peak luminance, a contrast ratio of 100:1, and HDMI and display port inputs. It also includes a front sensor for auto-DICOm calibration.
All Double Black Imaging breast imaging and diagnostic displays are equipped with built-in front sensors and ambient light sensors to maintain stability and accuracy over time. The CFS Calibration Software Suite for remote calibration, conformance, report generation, and non-conformance alerts via internet is also included.
Back To Top
---
Double Black Imaging releases new display systems at SIIM. Appl Radiol.
By
Staff News Brief
|
July 15, 2019
About the Author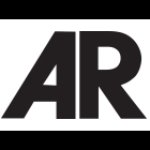 Staff News Brief