GE Healthcare Launches Platform for MR Productivity and Technology in Development Designed to Use Less Helium
By Staff News Brief
Helium is a critical component in MR imaging that keeps the magnet cooled by using thousands of liters of liquid helium mined from below the earth's crust. Two recent shortages of helium, combined with the increased demand for the finite supply of helium, have highlighted the potential crises that could occur in medical MR imaging. To help address this conundrum, GE Healthcare announced at RSNA 2016 a technology in development that is designed to use one percent of liquid helium compared to conventional MRI magnets. Instead of the average 2,000 liters of precious liquid helium, Freelium is designed to use only about 20 liters.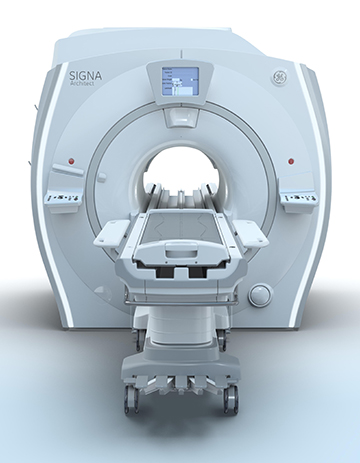 Magnets with Freelium technology are designed to be less dependent on helium, easier to site and eco-friendly. According to GE Healthcare, hospitals with Freelium technology would no longer need extensive venting that often necessitates siting a magnet in a separate building or newly constructed room. Additionally, a Freelium magnet would not need any refilling during transportation nor throughout its lifetime. Therefore, when the Freelium technology is integrated into a commercialized product in the future, it could make MRI more accessible and less expensive to site and operate.
"The fact that MRIs require so much liquid helium adds cost, complication, and makes the systems difficult to install; Freelium technology is designed to aggressively address these challenges," said Stuart Feltham, magnet engineering leader of GE Healthcare MR. "It's a revolutionary advance for the industry and we look forward to integrating Freelium technology into MRI systems so clinicians and their patients can benefit from it in the near future. There is still more than 70 percent of world's population with no access to MRI. Our vision is to leverage this low-helium technology to increase world-wide accessibility of MRI so that more people can benefit from its diagnostic capabilities."
GE Healthcare also announced SIGNAWorks, a new productivity platform across the breadth of core imaging applications. The SIGNAWorks standard applications portfolio is a set of high-quality and efficient imaging capabilities that enables clinicians to achieve desired outcomes across their entire practice area. The portfolio contains NeuroWorks, BodyWorks, CVWorks, OrthoWorks, OncoWorks and PaedWorks. These imaging solutions cover a wide variety of contrasts, 2D and 3D volumetric data, including motion correction capabilities.
In addition to delivering a standard applications portfolio, SIGNAWorks Innovation Applications feature four innovative application suites that deliver improved image quality, higher efficiency and a more streamlined workflow. SIGNAWorks Innovation applications are available on the SIGNA Architect and SIGNA Artist and include: HyperWorks for hyper scanning with astonishing imaging and unsurpassed speed; SilentWorks, a noise-reducing technology that transforms the patient experience; ViosWorks, a cardiac imaging technique that captures all seven dimensions of information in a 10-minute or less, free-breathing cardiovascular scan; and ImageWorks, designed to boost the overall MR performance through automation and advanced post- processing capabilities.
For more information, visit www.gehealthcare.com
Booth number: 4137
Back To Top
---
GE Healthcare Launches Platform for MR Productivity and Technology in Development Designed to Use Less Helium. Appl Radiol.
By
Staff News Brief
|
November 28, 2016
About the Author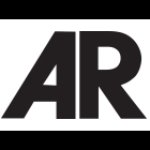 Staff News Brief