Guidelines for imaging and biopsies in children with breast lesions
By
What imaging and interventional procedures should be performed if a child has a palpable breast lesion? Radiologists at the RWJ Barnabas Health, a large, multi-hospital integrated health system in Northern New Jersey, analyzed 12 years of treatment data. From this analysis, the radiologists proposed guidelines for pediatric breast imaging, follow-up, core biopsy, and excisions that have been published in Pediatric Radiology.
A void exists with respect to viable guidelines for children under the age of 18 presenting with breast lesions. The American College of Radiology (ACR) appropriateness criteria for management of palpable breast masses in women under the age of 30 recommends short-interval follow-up as an alternative to biopsy for palpable solid masses with benign features identified by ultrasound. The ACR also indicates that a biopsy is indicated if a mass is new on imaging. Lead author Linda M. Sanders, MD, of the ACC Breast Center of RWJ Barnabas Health in Livingston, and colleagues commented that this criteria is difficult to apply to children who are having their first imaging procedure for palpable concerns.
The researchers analyzed data for all patients under the age of 18 who either had breast imaging and/or interventional procedures between 2004 and 2016. A total of 1,050 girls, ranging in age from 11 to 18 years, underwent diagnostic breast ultrasound. One hundred ninety-nine interventional procedures were performed on 168 patients, 80% of which were core needle biopsies. Fibroadenoma was diagnosed in 84.3% of the core biopsies. No phyllodes tumor or any type of breast cancer was diagnosed.
A total of 203 patients underwent surgical excision for 266 discrete lesions, and 89% were fibroadenomas. Seven benign phyllodes tumors were surgically diagnosed. None of these patients had any breast malignancies.
The researchers' data confirmed what many prior published studies have stated: that pediatric breast disease is overwhelmingly benign and malignancy is very rare. Breast ultrasound can reliably distinguish non-lesions from sold masses, as well as providing accurate measurements of breast lesions. The authors also determined that these young women who had breast biopsies tolerated them well.
Data suggested that both core biopsy procedures and surgical excisions at RWJBarnabas Health were overutilized on patients with small, solid breast masses. The authors recommended that "a modest amount of patient and parent education regarding the negligible likelihood of malignancy in benign-appearing pediatric breast masses would mitigate anxiety regarding palpable concerns and help obviate both unnecessary core biopsies and surgical excisions."
Recommended guidelines
The authors recommend that any pediatric patient with palpable breast concerns should undergo ultrasound imaging. Core biopsy should be performed only if suspicious solid lesions of any size with atypical imaging findings.
With the exception of children who have known or possible BRCA mutations, who should undergo core biopsy. The recommendations for lesions which have an appearance typical of fibroadenoma are:
A lesion less than 3 cm does not require biopsy. Breast ultrasound should be performed at 6 and 12 months to monitor changes in size. Growth reaching 3-5 cm or doubling in size identified in a follow-up imaging exam requires core biopsy.
If a lesion is 3-5 cm, a core biopsy should be performed to exclude phyllodes tumor.
If a lesion is larger than 5 cm, surgical excision is recommended.
The authors reported that breast surgeons and other radiologists at their hospitals are enthusiastic about the guidelines. They are sharing these guidelines with concerned patients and their patients to allay anxiety, to avoid unnecessary surgery, and to defer core biopsies.
"We have presented a sensible algorithm for the management of solid pediatric breast masses, accounting for imaging appearance and size and growth. We advocate for a clarification of ACR and American Society of Breast Surgeons (ASBS) criteria for intervention or surgery in the pediatric population, emphasizing the use of initial and follow-up imaging wherever possible, and core biopsy over surgical diagnosis when appropriate, analogous to that used in the adult population," they wrote.
REFERENCE
Sanders LM, Sharma P, El Madany M, et al. Clinical breast concerns in low-risk pediatric patients: practice review with proposed recommendations. Pediatr Radiol. Published online October 27, 2017.
Back To Top
---
Guidelines for imaging and biopsies in children with breast lesions. Appl Radiol.
By
Staff News Brief
|
January 19, 2018
About the Author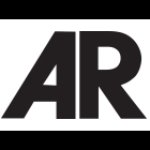 Staff News Brief