ICD-10 codes and patient complexity in CT head exams
By
ICD-10 codes used for reimbursement of interpreting head computed tomography (CT) exams do not appropriately reflect patient complexity that may have implications on valuation, suggests a study from the Harvey L. Neiman Health Policy Institute appearing online May 10, 2019, in Current Problems in Diagnostic Radiology. This may be particularly true for head CTs ordered for emergency department patients with complex injuries, whose scans represents more than half of all head CTs ordered annually in the United States.
Unlike the professional services of surgeons and most physicians, radiologists cannot bill for nuances in patient complexity, even though radiologists' work and time spent interpreting an imaging study varies based on the complexity of a patient's medical history. Unlike Evaluation and Management (E&M) services, which have five levels of stratification, different levels of Current Procedural Terminology (CPT) codes based on patient complexity do not exist for routine imaging services.
When the U.S. Centers for Medicare and Medicaid Services (CMS) recently updated its review process to receive public comment about mis-valued ICD-10 codes, the noncontrast head CT code was specifically identified as potentially mis-valued, the study authors advise; consequently, the American Medical Association's Specialty Society Relative Value Scale Update Committee (RUC) is reevaluating this family of codes. The Neiman Institute conducted their study to examine the complexity of patients having head CTs.
Lead author Melissa M. Chen, MD, a clinical neuroradiologist at the University of Texas MD Anderson Cancer Center in Houston, and co-authors used 2017 Medicare claims data to identify the most common sites for performing head CT examinations with CPT codes 70450, 70460, and 70470. Of the more than 6 million CT exams, 56% were performed on emergency department patients, 28% on inpatients, and 12% on radiology department outpatients.
The authors subsequently extracted data from the 2016 Medicare 5% Research Identifiable File providing individual-level claims information of a 5% random national sample of Medicare fee-for-service beneficiaries of patients who received emergency department services and had a head CT exam on the same day. They identified a total of 139,898 exams, of which 99.6% were head CT without intravenous contrast administration. The authors determined most of the 139,339 noncontrast head CT exams were ordered for Level 5 ER patients (70%), followed by Level 4 patients (26%), Level 3 patients (3%), Level 2 (0.6%) and Level 1 (0.4%).
Similarly, of the patients who had a contrast head CT or had both contrast and noncontrast scans, 73% and 75% respectively were Level 5 complexity ER patients.
The authors said the most commonly billed ICD-10 code for noncontrast head CT scans of Level 5 complexity patients was "dizziness and giddiness," and for Level 4 patients, "unspecified head injury." They comment that these categories are vague and suggest a "simpler patient population."
"The granularity of a coding system to accurately capture a patient's clinical disease state and complexity is not only important for accurate billing, but also for the valuation process," wrote the authors. "In interpreting head CT exams of patients with acute conditions, radiologists must assess for subtle imaging findings of acute ischemic stroke, hydrocephalus, intracranial hemorrhage, or signs of infection. The consequence of missing a subtle finding is significant and contributes to increasing mental skill, effort, clinical judgement, and psychological stress on the radiologist to interpret the studies. These factors all contribute to the intensity of work that RUC recognizes in valuation. Imaging exams for acute patients requires a particularly increased amount of time when emergent findings require a discussion by the radiologist with the ED physician or advanced practice providers."
"Head-CT is not only most frequently ordered in the ED, but also during the most complex ED visits, suggesting that the ICD-10 codes associated with such exams do not appropriately reflect patient complexity," said coauthor Ryan Lee, MD., section chief of neuroradiology at Einstein Healthcare Network and Thomas Jefferson University in Philadelphia. "The valuation process should also consider the complexity of associated billed patient encounters."
REFERENCE
Chen MM, Hirsch JA, Lee RK, et al. Determining the patient complexity of head CT examinations: Implications for proper valuation of a critical imaging service. Curr Probl Diagn Radiol. Published online May 10, 2019. doi.org/10.1067/j.cpradiol.2019.05.007
Back To Top
---
ICD-10 codes and patient complexity in CT head exams. Appl Radiol.
By
Staff News Brief
|
June 14, 2019
About the Author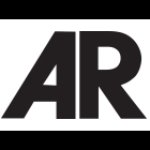 Staff News Brief