Infections identified by 18F-FDG PET in patients with ventricular assist devices
By Staff News Brief
Positron emission tomography (PET)/CT imaging is most commonly associated with the staging and treatment monitoring of cancer patients. But is also a valuable imaging tool for detecting infections in patients supported with continuous-flow left ventricular assist devices (CF-LVADs), according to an article published online in the Annals of Thoracic Surgery.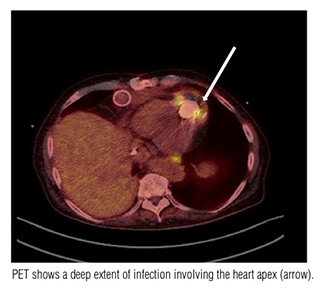 CF-LVADs have emerged as the standard of care for advanced heart failure patients requiring long-term mechanical circulatory support. They consist of an internal LVAD blood pump with a percutaneous lead that connects the pump to an external system controller and a power source. CF-LVADs offer the possibility to support patients for long periods of time. However, it is important for these patients to have proactive clinical management to prevent major complications, such as infections, because infection leads to a decreased survival in patients on VAD.
Lead author Angelo Maria Dell'Aquila, M.D., of the Department of Cardiac Surgery at the University Hospital Münster in Münster, Germany and colleagues, noted that the one-year rate of driveline infections in CF-LVADs account for up to 14% based on previously published studies. Early identification of the infectious focus can potentially result in more appropriate, more rapid, and more effective treatment. Because 18F-FDG PET imaging can detect foci in patients with vascular graft infection and in cardiovascular implantable devices, the authors decided to demonstrate the potential advances of using PET/CT in determining the localization and extent of infection in patients supported with ventricular assist devices (VAD).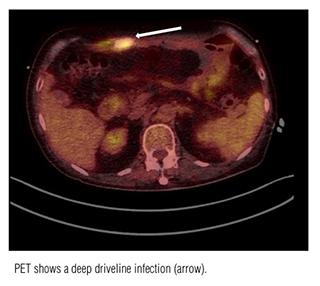 They conducted a retrospective study of 31 patients who had had a total of 40 PET/CT examinations performed between April 2009 and September 2013. Fourteen of the patients, representing 19 examinations, did not have any clinically external signs of infection. (In this case, the key question of the examination was the localization of the infection.) They had a PET/CT exam performed to detect an infectious focus because they had at least two of the following three symptoms: a recurrent fever, a positive blood culture, and/or elevated infectious parameters. The remaining 17 patients did have an external sign of driveline infections or suspicious of the involvement of VAD internal components in adjacent parts of it, such as a chronic fistula. (And in this case, they key question of the examination was the extent of the infection.)
The diagnostic imaging examinations were performed to confirm or rule out clinical evidence in infection, to determine the extent of the infection to the internal component, and to verify responses to anticbiotic treatment. Final diagnoses of infection were based on collected bacteriologic cultures.
The PET/CT scans had a sensitivity of 100% and a specificity of 80%. Findings of 85% of the examinations influenced the therapeutic management of the patients. A change of patient's management was undertaken in 18 patients, and an urgent request for heart transplantation was supported in 16 patients. The PET/CT scan did not add any new information for six patients, or 19%.
In addition to providing diagnostic information to facilitate rapid diagnoses, the researchers were able to obtain quantitative information concerning the response to the antibiotic therapy, the recurrence of new driveline infections, and the onset of infection in another focus with the six patients who had more than one PET/CT scan.
The authors stated that the extent of infection to the pump housing in the group of patients who had obvious infections was one of their most important findings. They observed that "pocket infections may be diagnosed without removing the VAD at the time of operation if samples are taken from the inner surface of the pocket and the exterior surface of the VAD."
"In the light of our results, we conclude that an early diagnostic tool for evaluating pocket infection should include PET/CT. This would avoid dangerous punctures with possible heart injury and bleeding in patients under effective anticoagulation," they wrote. However, based on the value the PET/CT scans provided, they recommend that prospective evaluations be undertaken.
This study did not evaluate the impact of the high radiation dose exposure to these patients or the cost-effectiveness of this expensive diagnostic imaging examination. Both of these issues also merit evaluation in future studies.
REFERENCE
Dell'Aquila AM, Mastrobuoni S, Alles S, et al. Contributory Role of Fluorine 19-Fluorodeoxyglucose Positron Emission Tomography/Computed Tomography in the Diagnosis and Clinical Management of Infections in Patients Supported with a Continuous-Flow Left Ventricular Assist Device. Ann Thorac Surg. Published online October 1, 2015.
Back To Top
---
Infections identified by 18F-FDG PET in patients with ventricular assist devices. Appl Radiol.
By
Staff News Brief
|
October 19, 2015
About the Author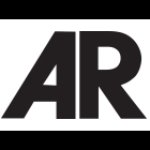 Staff News Brief