Intelerad Medical Systems Announces Acquisition of LUMEDX
By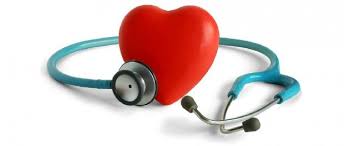 Intelerad Medical Systems, a global supplier in enterprise imaging solutions, has acquired LUMEDX, a provider of healthcare analytics and cardiovascular information systems (CVIS) based in Oakland, CA. The announcement marks Intelerad's third acquisition in six months, expanding the organization's ability to provide enterprise imaging and insights and deepening its cardiovascular expertise and analytics capabilities. Financial terms of the acquisition will not be disclosed.
On the heels of its recent acquisition of Digisonics, Inc., which bolstered the company's portfolio of solutions for cardiovascular and obstetrics/gynecology, the LUMEDX acquisition reinforces Intelerad's commitment to driving value for customers. The deal expands the breadth and reach of Intelerad's offerings through an expanded suite of solutions, further positioning the company as a leader in the cardiovascular space.
"Healthcare as we know it has forever changed, and more than ever, providers need automated solutions that allow them to focus on what they do best – treating patients and providing improved patient care," said Mike Lipps, CEO of Intelerad. "Bringing LUMEDX into the Intelerad portfolio further enables our team to provide customers with the most comprehensive enterprise imaging platform in the industry."
As a result of the COVID-19 pandemic, cardiovascular procedures declined significantly as elective and other procedures were put on hold. However, this is expected to dramatically rebound in 2021. Delivering a comprehensive enterprise imaging platform — including robust cardiovascular offerings — is critical as hospitals, health systems, and imaging centers seek to consolidate their enterprise imaging requirements on a single-vendor platform, further driving clinical efficiency and patient care.
For over 25 years, LUMEDX has helped improve the continuity of care through its cardiovascular data intelligence and cardiovascular information systems (CVIS). It also provides analytics for multiple specialties, including orthopedics, neurology, spine and maternal/fetal medicine. The company currently serves over 150 hospitals and health systems, with proven success in helping customers achieve better patient care.
"Over the last two and a half decades, LUMEDX has been laser-focused on our vision of delivering an end-to-end suite of software and services that improves continuity of care," said Allyn McAuley, Ph.D., Chief Executive Officer and Co-Founder of LUMEDX. "Joining forces with Intelerad enables us to further achieve this goal, as well as provide customers increased automation that results in greater clinical efficiency and improved patient care."
In 2020, Intelerad also acquired Radius, a private cloud platform provider, and was awarded Best in KLAS Recognition for PACS Asia/Oceania in the 2021 Best in KLAS Global Report.
"Since its beginning, Intelerad has played a critical role in building and delivering technology that helps radiologists work more efficiently and maximize the value they add," said Jean-Baptiste Brian, Intelerad board member and Partner at Hg. "The addition of LUMEDX will further enhance Intelerad's product offerings while enabling the organization to provide new technologies and capabilities."
Back To Top
---
Intelerad Medical Systems Announces Acquisition of LUMEDX. Appl Radiol.
By
News Release
|
February 24, 2021
About the Author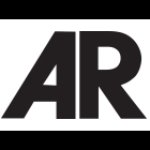 News Release