Lung ultrasound vs chest X-ray for pediatric pneumonia diagnosis
By Staff News Brief
Chest X-ray is the exam of choice to diagnose pneumonia. However, lung ultrasound is a safer and less costly alternative according to the results of a study published online in Chest that compared the two types of exams in children.
The prospective, randomized, control trial conducted by physicians at the Mount Sinai School of Medicine in Manhattan included 191 patients (from infancy to age 21) presenting to the emergency department with clinical symptoms of pneumonia over a 12-month period. Patients were enrolled into either an investigational arm, in which they underwent a lung ultrasound followed by a chest radiograph only in cases of clinical uncertainty, or in a control arm. Patients in the control arm had a chest X-ray followed by lung ultrasound.
The ultrasound exams were performed by 15 clinician-sonologists who had varying levels of point-of-care-ultrasound experience. They used a six zone scanning protocol. Researchers led by principal investigator James W. Tsung, MD, associate professor in the departments of Emergency Medicine and Pediatrics, defined pneumonia as the sonographic finding of lung consolidation with air bronchograms. Sub-centimeter pneumonia was defined as focal lung consolidations with sonographic air bronchograms less than 1 cm in diameter and undetectable by chest x-ray.
There were no other significant differences in the diagnostic capabilities of the two imaging modalities. Lung ultrasound identified all cases of radiographic pneumonia, a total of 14 out of 103 patients (or 13.6%) assigned to the study's investigational arm. The number of patients diagnosed in the control arm was also 13.6%,
The study showed a 38.8% reduction in chest X-ray utilization for the investigational patient cohort, with a potential maximal reduction in chest x-ray use of 67% (including chest x-rays obtained at the request of the primary care physician or inpatient admitting team). In other words, for every 2.5 children who receive lung ultrasound, one child could avoid a chest x-ray exam. The exclusive use of experienced sonologists theoretically could have further reduced the number of chest radiographs performed. Experienced sonologists had a 60% reduction rate compared to 30% among novice sonologists.
The 38.8% reduction in chest X-ray utilization also saved money. Assuming a cost of $370 for a chest x-ray exam and $140 for a point-of-care ultrasound the overall exam cost savings was $9,200.
Lung ultrasound outperformed chest x-ray in average length of stay by patients in the emergency department. Patients undergoing a lung ultrasound as the primary exam spent 26 minutes less, on average, in the ED. A chest radiograph added at least 27 minutes to a patient's visit. To an overcrowded hospital ED, the more efficient patient throughput could be an important added benefit.
"In an era of precision medicine, lung ultrasound may be an ideal imaging option in children who are at higher risk for radiation-induced cancers or have received multiple radiographic or CT imaging studies," commented Dr. Tsung. "Our study could have a profound impact in the developing world where access to radiography is limited," he added. "As more handheld ultrasound machines come to market, these results suggest that lung ultrasound has the potential to become the preferred choice for the diagnosis of pneumonia in children.
The authors noted that further research is needed to investigate the impact of ultrasound on antibiotic use.
REFERENCE
Jones BP, Tay ET, Elikashvili I, et al. Chest. 2016 Feb 25. pii: S0012-3692(16)01263-0.
Back To Top
---
Lung ultrasound vs chest X-ray for pediatric pneumonia diagnosis. Appl Radiol.
By
Staff News Brief
|
May 10, 2016
About the Author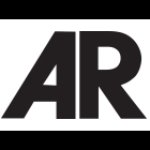 Staff News Brief