More simulation training needed by radiologists for contrast reaction management
By Staff News Brief
Are inexperienced and for that matter, career mature radiologists adequately prepared to identify and manage patient reactions to contrast agents? Adverse reactions to contrast media are rare events. Because of this, training to deal with them may not be as comprehensive or as frequent as they should be, an article published in the November-December issue of Current Problems in Diagnostic Radiology suggests.
"The average radiologist's knowledge regarding contrast reaction management is deficient in multiple crucial areas, especially regarding the dosage of epinephrine and route of administration, which can result in severe adverse consequences. Given the rarity of severe allergic-like contrast reactions and infrequent exposure to clinical emergencies, this is unsurprising and highlights the importance of regular training," wrote corresponding author Carolyn L. Wang, M.D., assistant professor of radiology at the University of Washington and coauthors. "Advanced Cardiac Life Support training has repeatedly shown that frequent mandatory training with periodic assessments is necessary to maintain resuscitation skills. Contrast reaction management is similar to Advanced Cardiac Life Support in its rarity and acuity, suggesting that frequent mandatory training with periodic testing is also necessary for contrast reaction management."
The authors recommend the use of hands-on high-fidelity simulation or computer based simulation in the absence of routine real-life exposure to low-occurrence events. They noted that hospital departments such as emergency medicine, anesthesia, and surgery conduct high fidelity simulation training and recommended that radiologists collaborate with them. Not only could radiology departments benefit from these departments' well-established training curricula and expertise, but that resource sharing also could potentially reduce the cost of such a program.
To determine how many radiology residency programs were using high-fidelity hands-on simulation training for adverse contrast reactions, the authors sent a survey to the 179 ACGME-accredited programs. They received a response from 84 programs, of which 74 offered this training. However, only 4% of those offered more than one such program a year. Only 30% offered the simulation training; another 19% offered computer-based training.
The advantage of computer-based learning is that it provides uniformity, reproducibility, scalability, and flexible timing. It may be accessed anywhere if Internet-accessible. Once a computer-based training course has been developed, it ultimately would be less costly to offer compared to hands-on high-fidelity simulation training using real-time mannequin simulators.
"It is imperative to address this deficiency at the radiology national meeting level to minimize each radiology department recreating the wheel when developing their own simulation-based programs for contrast reaction management training. Creating forums at radiology national meetings would allow radiology programs to share knowledge and resources on developing radiology-specific simulation training programs that may help late adopters gain proficiency faster….As a specialty, radiology needs to better address these barriers at both institutional and national levels," they concluded.
REFERENCE
Chinnugounder S, Hippe DS, Maximin S, et al. Perceived Barriers to the Use of High-Fidelity Hands-On Simulation Training for Contrast Reaction Management: Why Programs Are Not Using It. 2015 Curr Prob Diagn Radiol. 44;6:474-478.
Back To Top
---
More simulation training needed by radiologists for contrast reaction management. Appl Radiol.
By
Staff News Brief
|
November 09, 2015
About the Author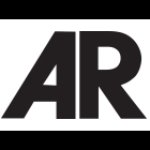 Staff News Brief