New Canadian clinical trial: Can MRI eliminate some prostate biopsies?
By Staff News Brief
Can an MRI scan of the prostate improve the diagnosis of cancer and reduce the need to perform a biopsy for some patients? A new Phase III multi-center clinical trial to determine this using the latest MRI technology has received $3 million Canadian in funding from the November Foundation, the Ontario Institute for Cancer Research (OICR), and Prostate Cancer Canada.
The PRECISE trial has been initiated by Laurence Klotz, MD, affiliate scientist in Biological Sciences of the Odette Cancer Research Program at Sunnybrook Research Institute and Health Sciences Centre in Toronto, Ontario. Dr. Klotz, a world leader in the field of prostate cancer research, has been a champion of active surveillance of patients with low risk prostate cancer and its global adoption for over 20 years. Data management and analysis for the trial will be conducted by the Ontario Clinical Oncology Group (OCOG) in the Escarpment Cancer Research Institute, part of Hamilton Health Sciences and McMaster University in Hamilton, Ontario.
The three-year long trial will investigate the ability of the newest MRI technology to improve the diagnosis of clinically important disease. Dr. Klotz stated that he expects the study to have a "very short readout" and "may have a significant impact on practice in the next few years.
Prostate cancer is currently diagnosed by trans-rectal ultrasound-guided biopsy of the prostate. In most cases, this is followed by a Prostate Specific Antigen (PSA) test. Because 10 and 12 samples need to be obtained to establish an accurate reading,TRUS-guided biopsy is associated with potential side effects such as infection and bleeding. Additionally, these procedures are not sensitive enough to be able to discriminate between high-risk and very low-risk changes in prostate tissue, resulting in the overdiagnosis and overtreatment of a percentage of patients.
Multi-parametric MRI is enabling better imaging of prostate cancer. Images acquired from a parametric MRI scan can enable radiologists to determine the location, size, and also to a degree, the grade of the cancer. Ongoing improvements in diagnostic accuracy based on multiparametric MRI and genetic biomarkers should reduce the need for systematic biopsies, improve the early identification of occult higher risk disease, and enhance the ability to detect patients destined to have grade progression over time, according to Dr. Klotz. He recommends a MRI scan for men with a grade or volume increase, adverse PSA kinetics, and for most men with upgraded disease.
In an Internet-posted video on YouTube, Dr. Klotz explained, "The unanswered question that we hope to address with this study is whether a patient is at risk for prostate cancer either because of an elevated PSA or other risk factors like race and/or family history. Patients for whom the MRI is negative can completely avoid the biopsy. The benefits to that potentially are tremendous. Approximately 500,000 biopsies a year are done in Canada and United States in an effort to diagnose prostate cancer in an earlier and curable stage. This study, if it confirms our hypothesis, would probably allow around 300,000 of these patients a year to avoid biopsy." (View the video here)
REFERENCE
Klotz L. Active surveillance and focal therapy for low-intermediate risk prostate cancer. Transl Androl Urol. 2015. 4;3342-354.
Back To Top
---
New Canadian clinical trial: Can MRI eliminate some prostate biopsies?. Appl Radiol.
By
Staff News Brief
|
June 21, 2016
About the Author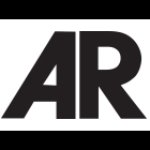 Staff News Brief