Patient-assisted compression improves mammography experience
By
Offering a patient-assisted compression (PAC) device for screening mammograms helps reduce patient anxiety and increases tolerance of greater compression force, radiologists from Massachusetts General Hospital in Boston report in the September 2019 Journal of Breast Imaging. Diagnostic image quality was comparable with both compression techniques.
The PAC device (GE Pristina Dueta, GE Healthcare) used was the first such device cleared by the U.S. Food and Drug Administration (FDA), in 2017. About the size of a computer mouse, the device remotely controls the compression of a mammography paddle. After the technologist confirms breast position on the detector plate, the patient is instructed to use a "plus" or "minus" button to increase or decrease compression. The technologist then guides the patient to achieve the thickness and force required for diagnostic quality images.
Patients who underwent screening mammograms from February 2018 through June 2018 were surveyed on their experience; they were asked to rank their levels of pain and anxiety on a scale of 1 to 5, and to compare it with their most recent prior exam. Patients who used the PAC device were also asked if they would choose PAC for future mammograms.
Twenty-two percent of 685 patients eligible to complete the survey responded. One-third of respondents had used the PAC device. Both groups of patients were of similar ages and had similar breast density distributions.
The majority of the 50 respondents who used PAC and 98 who did not reported little to no anxiety. With respect to pain, 94% of PAC users reported a pain score of 1 or 2, compared to 83% of the non-PAC users. No PAC users reported a score of 4 or 5, while 6% of non-PAC users did so. Another 6% of PAC users reported a moderate pain score, 3, compared to 11% of non-PAC users. Sixty percent were definitely interested in using the PAC device in future screening exams.
The researchers no significant differences in image quality, compression thickness, or average glandular dose in women using the PAC compared with those whose compression was controlled by technologists. They also reported that women using PAC had significantly more compression force than the other group.
"It may be that some women apply more compression than necessary for a high-quality exam," they wrote. "Future efforts with PAC may provide women feedback to achieve 'optimal' compression, to avoid patients compressing more than is needed for a high-quality exam. These modifications could further enhance the overall mammography experience for some women."
REFERENCE
Dontchos BN, Edmonds CE, Mercaldo SF, et al. Patient-assisted compression in screening mammography: Patient experience and image quality. J Breast Imaging. 2019;1(3):192-198.
Back To Top
---
Patient-assisted compression improves mammography experience. Appl Radiol.
By
Staff News Brief
|
October 17, 2019
About the Author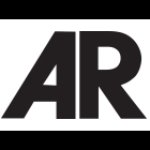 Staff News Brief