Radiographs predict recurrence of bunions after surgery
By Staff News Brief
Nonweight-bearing radiographs are good predictors of whether bunion surgery will be successful or whether bunions will recur, according to research published in the Journal of Bone & Joint Surgery. The study's investigators believe that with further study, the predictive features they identified on radiographs may be used during a surgical procedure to minimize recurrence risk.
Hallus valgus, or bunions, are a common deformity of the joint connecting the big toe to the foot. Bunions are caused by misalignment of the big toe and the first metatarsal bone connecting it to the ankle. Bunions affect 23% to 35% of the population.1
The severity of bunions is identified by x-ray. The hallux valgus angle (HVA). the angle between the longitudinal axes of the proximal phalanx and the first metatarsal bone of the big toe, is considered abnormal if greater than 15-18º. It is considered severe at 40º or more, and moderate between 21-39º. The intermetatarsal angle (IMA), the angle between the longitudinal axes of the first and second metatarsal bone, can also be used to grade the severity of hallux valgus. Normally less than 9º, it is considered severe if greater than 18º and moderate between 12-17º.
Post-surgical clinical studies show that approximately 85% of patients are satisfied and have a good clinical result.1 Over 150 different surgical techniques have been used, but there is no consensus regarding which procedures are most appropriate and/or successful.
The study conducted by Chul Hyun Park, MD, PhD, of the Department of Orthopedic Surgery at Yeungnam University Medical Center, and Woo-Chun Lee, MD, PhD, of the Seoul Foot and Ankle Center of Inje University Seoul Paik Hospital, included 93 patients undergoing bunion surgery on 117 feet. All but two of the patients were women, who were 19 to 71 years. The patients were followed for a mean duration of 27.5 months.
For each patient, a weight-bearing dorsoplantar radiograph was performed at baseline, with subsequent exams performed at 3 and 6 months following surgery and at the time of the last follow-up exam. Non-weight-bearing dorsoplantar radiographs were made immediately postoperatively and at 6 weeks following surgery.
Bunions recurred in 20 feet, or at a rate of 17%. The authors reported that the mean preoperative HVA was significantly larger in the recurrence group. The mean immediate postoperative HVA and grade of sesamoid position were significantly greater in the recurrence group. The hallux valgus angle and the intermetatarsal angle stabilized at six months following surgery in the nonrecurrence group. Bunions were 28 times more likely to recur when the immediate postoperative HVA was equal to or greater than 8º. An immediate postoperative sesamoid position of grade 4 or greater, a preoperative metatarsus adductus angle of 23º or greater, and a preoperative HVA of 40º or greater were also significantly associated with recurrence.
"Recurrence of bunions after a proximal chevron osteotomy can be reliably predicted from immediate postoperative non-weight-bearing radiographs," the authors wrote. "We believe that the results from the analysis of immediate postoperative radiographs can be used to suggest intraoperative guidelines for satisfactory correction of radiographic parameters because both intraoperative and immediate postoperative radiographs are made in a non-weight-bearing state. Therefore, we suggest that further correction should be performed if an HVA of ≥ 8º or sesamoid position of grade 4 or greater is observed on intraoperative radiographs."
REFERENCES
Wülker N, Mittag F. The Treatment of Hallux Valgus. 2012 Dtsch Ärztbl Int. 109; 49: 857-868.
Park CH, Lee W-C. Recurrence of Hallux Valgus Can Be Predicted from Immediate Postoperative Non-Weight-Bearing Radiographs. J Bone Joint Surg Am. 2017 99: 1190-1197.
Back To Top
---
Radiographs predict recurrence of bunions after surgery. Appl Radiol.
By
Staff News Brief
|
September 04, 2017
About the Author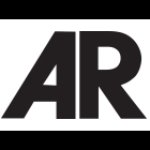 Staff News Brief