RSNA 2015: Early clinical research with gastric artery embolization shows promise in treating obese patients
By
Preliminary results of a pilot study using left gastric artery embolization as a treatment for five morbidly obese patients are promising, according to data presented at the RSNA 2015 annual meeting by the interventional radiologist performing the study. Weight loss has been rapid, and no patients have experienced major adverse events.
Mubin Syed, M.D., an interventional radiologist at Dayton Interventional Radiology in Ohio described the clinical trial, an Investigational Device Exemption (IDE) from the U.S. Food and Drug Administration (FDA). The FDA approved the Gastric Argery Embolization Trial for lessening Appetite Nonsurgically for five morbidly obese patients with a body mass of 40 or higher who had failed previous non-surgical attempts at weight loss.
Gastric artery embolization has been performed for decades by interventional radiologists as a way to stop bleeding in emergency situations, but performing the procedure as a means of treating obesity is new. The new approach arose from the 1999 discovery of an appetite stimulating hormone called ghrelin. Rising levels of ghrelin are one reason that people have difficulty controlling their weight. In order to suppress production of ghrelin, interventional radiologists embolize the gastric artery, the main artery that supplies blood to the stomach. Embolization is performed by injecting microscopic beads into the bloodstream using a minimally invasive non-surgical technique through a small catheter inserted in the wrist or groin. For morbidly obese patients, the radial artery in the wrist is a safer, more convenient access site. It also offers the benefit because the length of time that a patient needs to lie flat on a table is less than if the incision was made in the groin.
Dr. Syed said that the procedures were done on an outpatient basis. A strict protocol has been followed. Patients have regular blood samples taken and their quality of life is closely monitored.
To date, four patients have had the procedure. One patient of very short stature, with a height of 4'11", lost 50 pounds in nine months. The second patient lost 12 pounds at one month and the third patient lost six pounds in one week. The fourth patient, who was the first diabetic to undergo the procedure, lost 26 pounds within 90 days.
While gastric bypass remains the standard surgical treatment for morbidly obese patients, Dr. Syed is hopeful that gastric artery embolization will prove to be a viable and equally effective alternative.
Back To Top
---
RSNA 2015: Early clinical research with gastric artery embolization shows promise in treating obese patients. Appl Radiol.
By
Staff News Brief
|
December 01, 2015
About the Author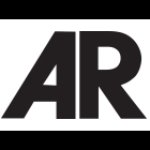 Staff News Brief