RSNA 2016 Opens With a Call to Look Beyond Imaging
By Staff News Brief
RSNA President Richard L. Baron, MD, opened the 102nd meeting of the Radiological Society of North America with a call for radiologists and radiology departments to "look beyond imaging." Dr. Baron pointed out four key influences that radiology can have on healthcare and patient care: providing value in an era of reduced imaging reimbursements; working collaboratively with other healthcare providers; staying focused on patients; and continuing to drive innovation throughout healthcare.
Providing more meaningful consultation and better solutions, such as improved reporting, was another key message from Dr. Baron, who said this could be accomplished by better understanding the clinical answers that patients and referrers are seeking and by developing broader clinical knowledge. Moving to a subspecialty-based practice, with radiologists focused on a specific anatomic area such as abdominal, neuro or musculoskeletal imaging, similar to that practiced by referring physicians, is one avenue to delivering more meaningful conclusions, Dr. Baron said. In this era of digital medicine, radiologists should strive for more one-on-one interaction with referring physicians. Moving radiology reading closer to the clinical environment, as has been done at the University of Chicago and Johns Hopkins, can spur these personal interactions with referring physicians, he added.
As part of the Opening Session, Keith J. Dreyer, DO, PhD, and Robert M. Wachter, MD, discussed the good and the bad of the digital revolution in radiology. With artificial intelligence (AI) rapidly advancing, thanks to events such as the ImageNet Large Scale Visual Recognition Challenge Competition, Dr. Dreyer believes AI will complement the profession and enable radiologists to become leaders in precision medicine. Rather than becoming wary of AI, he said, radiologists can work with AI to optimize patient care.
In the presentation, "When Machines Think: Radiology's Next Frontier," Dr. Dreyer, Vice Chairman of Radiology Computer and Information Sciences at Massachusetts General Hospital (MGH), said computer or machine learning can enhance the image-reading experience. Based on his experience opening the MGH Clinical Data Science Center, Dr. Dreyer said he sees potential for radiology to serve as the foundation of precision medicine by using machine learning to tap into the experience and expertise of numerous radiologists when reviewing a patient study.
Dr. Wachter, in, "Hope, Hype and Harm as Medicine Enters the Digital Age: Lesson From (and For Radiology," said that the medical community can learn from the early digitization of radiology. From the decline of radiology rounds to the change in their communication patterns with other clinicians, radiologists have become less visible to patients and clinical staff. Dr. Wachter said he sees the same trend occurring at the University of California, San Francisco, where he is Professor and Interim Chair of the Department of Medicine: Internists now spend half their day in front of a computer rather than in the hospital wards.
With the digitization of the medical record now complete, Dr. Wachter says, there are three remaining stages that will continue to transform healthcare delivery: digital data connectivity across institutions, capturing meaningful insights from that data, and then applying those insights into actions that improve the value of the care delivered.
Back To Top
---
RSNA 2016 Opens With a Call to Look Beyond Imaging. Appl Radiol.
By
Staff News Brief
|
November 28, 2016
About the Author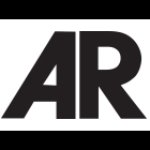 Staff News Brief