RSNA 2017: Arterys' medical analytics platform unveiled
By Staff News Brief
Arterys, a provider of intelligent cloud-based medical imaging software, has unveiled its Arterys MICA platform at the RSNA annual meeting. This platform, which delivers artificial intelligence-enabled clinical applications in real time, very recently received U.S. Food and Drug Administration (FDA) 510-k clearance.
Arterys MICA is web-based, and runs on a scalable, distributed GPU architecture. Because of this capability, physicians benefit from vast amounts of computation and can leverage artificial intelligence algorithms instantly. The cloud provides several additional benefits, including scalability without additional information technology investment, immediate access to the latest updates and upgrades, and the ability to share images of any size easily and with a complete set of interpretation tools.
MICA can support multiple workflows in a variety of imaging modalities, such as magnetic resonance imaging (MRI) and computed tomography (CT). The FDA-cleared application that MICA supports include Cardio AIMR. Arterys Liver AIMR, CT, and Arterys Lung AICT, designed to support oncology workflow for lung and liver are works-in-progress pending FDA clearance. The oncology workflows are designed to volumetrically segment and measure suspicious lesions, help track them over time, and allow radiologists to apply LI-RADS and Lung-RADS as appropriate All MICA-supported applications are being demonstrated by Arterys.
Arterys medical analytics platform is designed to work seamlessly with applications that integrate AI algorithms into workflows, allowing clinicians to interact with and edit their output in real time. The system also captures these user edits, so that algorithms can later be improved based on real-world use, creating collective intelligence to benefit all users.
MICA includes the Arterys PHI Service™, which ensures protected patient data remains within a hospital network, enabling scalability while protecting patient data privacy. The service can be accessed remotely by credentialed users with the right credentials. This proprietary technology complies with regional data and privacy laws in the United States, Canada, and the European Union.
Back To Top
---
RSNA 2017: Arterys' medical analytics platform unveiled. Appl Radiol.
By
Staff News Brief
|
November 28, 2017
About the Author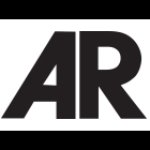 Staff News Brief