RSNA 2018: MRgFUS treatment of localized intermediate-risk prostate cancer
By
Image Gallery
Magnetic resonance-guided focused ultrasound (MRgFUS) appears to be safe and feasible to treat men with intermediate-risk, organ-confined prostate cancer, according to initial findings of a study presented at RSNA 2018.
Principal investigator Clare M.C. Tempany-Afdhal, MD, vice chair for radiology research at Boston's Brigham and Women's Hospital and director of the National Center for Image-Guided Therapy, explained that focal therapy is not new with respect to prostate cancer treatment. Rather, it offers an alternative to whole-gland treatment with the potential to reduce side effects and control cancer, said Dr. Tempany-Afdhal.
She referenced a British clinical trial of 625 men with nonmetastatic, clinically significant prostate cancer treated with high-intensity focused ultrasound (HIFU) and followed for five years that reported positive medium- term results with low urinary and rectal side effects.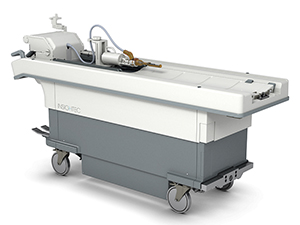 INSIGHTEC Exablate Prostate device
for focused ultrasound treatment
Dr. Tempany-Afdhal said her study is using MR-guidance because focal lesions and the Gleason pattern can be well visualized with MRI. MRI also enables avoidance of nearby sensitive structures, such as the neurovascular bundle. The treatment is performed with an ExAblate 2100 prostate system, whose Israeli manufacturer, INSIGHTEC of Haifa, is the sponsor of the clinical trial.
Dr. Tempany-Afdhal emphasized that being able to evaluate the area via MRI is critical, because it is necessary to get the treatment target area to 70◦ F. "This is a closed loop feedback system. We get immediate feedback with real-time monitoring and enables us to track energy delivery at a very small focal spot," she said.
A typical treatment in the study took approximately 90 minutes. All patients but one were discharged the same day.
The first cohort group of 39 men received treatment between November 2013 and July 2017 at seven of nine treatment centers. They were over 50 years of age, with prostate-specific antigen (PSA) levels of less than 20 ng/mL, and a tumor distance less than or equal to 4 cm from the rectal wall. All had undergone a CT scan prior to treatment to verify that they did not have any prostate calcifications. The patients are followed for 24 months in the clinical trial.
"Only one patient experienced a serious adverse event from the treatment. This was severe suprapubic pain one week post-treatment, which resolved the following day without permanent injury," said Dr. Tempany-Afdhal. "There were 132 combined device or protocol related adverse events, which were mild (118 events in 33 patients) or moderate (14 events in 11 patients). The most commonly experienced mild events were hematuria, urinary tract pain, abdominal pain, and fatigue. One event was device-related, 77 events were procedure-related, five were biopsy-related, and the remainder were transient."
Evaluation of the second patient cohort of 60 men is underway. Dr. Tempany-Afdhal said data from this group will be presented in 2019.
"I do believe the time is now for focal therapy. It offers an alternative to patients with low- and intermediate-risk organ-confined prostate cancer that is more than active surveillance and less than whole gland surgery and radiation therapy," she concluded.
Back To Top
---
RSNA 2018: MRgFUS treatment of localized intermediate-risk prostate cancer. Appl Radiol.
By
Staff News Brief
|
January 24, 2019
About the Author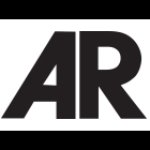 Staff News Brief