RSNA 2020: Bracco Advances Patient Care with Integrated Smart Technologies, Service, and Support
Bracco Diagnostics Inc., the US subsidiary of Bracco Imaging S.p.A., is showcasing its full portfolio of diagnostic imaging solutions in an interactive virtual exhibit at the Radiological Society of North America (RSNA) 106th Scientific Assembly and Annual Meeting. In particular, Bracco is highlighting its SmartInject Solutions, a series of interconnected technologies to help radiologists and technologists monitor and manage patient safety, keep up-to-date patient records, manage compliance, and track performance in real time.
The SmartInjectCT® Solution centers on the NEXO® Contrast Management System, a networking technology that tracks contrast delivery and manages CT imaging protocols for innovative decision support. In addition, NEXO [DOSE]®, a complementary radiation dose-management platform, is offered across all modalities. SmartInjectCT includes the EmpowerCTA®+ Injector System, which helps optimize imaging capabilities, streamline workflow, and enhance patient care.
Bracco's EmpowerMR® Injector System, meanwhile, provides a comprehensive approach to ensuring safety and image quality in magnetic resonance imaging. "Bracco is well-positioned to support the imaging community in navigating the many changes that are occurring in the industry. The company continues to invest in businesses and add products and solutions that complement our core strengths in contrast media, with a focus on optimizing patient care," said Bracco Diagnostics Vice President of Marketing, Cosimo DePinto.
With more than 25 years of expertise in MR contrast development and delivery behind them, Bracco's ProHance® and MultiHance® are industry-leading gadolinium-based contrast agents (GBCAs). "The MR market is dynamic and always changing. As an industry leader, we have a responsibility to make sure that we stay in step with these changes and provide our customers with the necessary products and services they need. It's about flexibility in choices, and whether it's a macrocyclic or linear GBCA, we can cover all the bases," DePinto said.
In response to the COVID-19 pandemic, the company launched Bracco CARES, a global initiative to help radiology practices create momentum, rebuild patient confidence, and ensure the safety of their patients and staff. At RSNA, attendees can access Bracco CARES expert video content aimed at helping customers navigate the pandemic.
"At Bracco, the healthcare community continues to inspire us. The connections we have with customers and industry partners are now more important than ever. We remain 100% committed to the imaging sector, and we look forward to rolling out more products and solutions in the near future," said DePinto.
Bracco reinforced their commitment through two virtual events at RSNA this week: a Lunch and Learn titled, "Implementation of Value Based Care: Time Well Spent in Post Pandemic World," and an event in the company's virtual exhibit titled, "Why Imaging Shouldn't Be Afraid of Value-Based Care: Real World Successes." The latter presentation is available in their Encore Presentations in the Bracco Virtual Experience.

Visit the Bracco Interactive Virtual Experience during and after RSNA.
Back To Top
---
RSNA 2020: Bracco Advances Patient Care with Integrated Smart Technologies, Service, and Support . Appl Radiol.
About the Author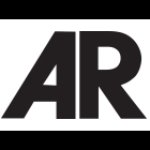 McKenna Bryant is a freelance healthcare writer based in Nashotah, WI.