RSNA 2020: FUJIFILM highlights its Enterprise Imaging capabilities
By
FUJIFILM Medical Systems U.S.A., Inc., is highlighting its Enterprise Imaging capabilities through its Synapse® portfolio featuring Synapse 7x. Powered by Fujifilm's pioneering server-side technology, this next-generation image visualization platform unites the comprehensive functionalities of Synapse Radiology PACS, Synapse Cardiology PACS, VNA, 3D, and Fujifilm's AI-supported technology REiLI® on one common PACS viewer.
Synapse 7x breaks down the barriers between technologies and teams across an organization to empower real-time, cross-departmental collaboration – helping providers to see the whole patient, so they can treat the whole patient.
"Synapse 7x is now extended across all enterprise imaging. The same viewer and platform can now extend to cardiology with diagnostic viewing capabilities, as well as our advanced reporting. It also extends to mammography and enterprise viewer users through the EHR. It gives clinicians the ability to deploy a server side viewer across an entire provider platform without replacing existing legacy systems," said Bill Lacy, VP of Medical Informatics for FUJIFILM
The company is also showcasing its latest point-of-care ultrasound, the Sonosite PX system. Inspired and designed by working side-by-side with clinicians, Sonosite PX offers Fujifilm's most advanced image clarity for an unparalleled level of confidence when treating and diagnosing patients. The new interface combines touch and physical controls for improved efficiency, while its adaptable horizontal-to-vertical work surface allows for optimal bedside ergonomics.
Sonosite PX has been especially useful during the COVID-19 pandemic. It's durable for use outside of hospitals, such as in a field hospital, and has a streamlined interface that improves workflow and allows even novice clinicians to find controls quickly with fewer touches. It also offers 150 onboard 3D tutorials for just in time training than can help improve ease of use.
"The ease of use is incredibly important because clinicians aren't looking for an image. They're looking for an answer. They're trying to risk stratify and triage patients. That's why ease of use is one of our hallmark features. We pride ourselves on removing buttons where possible. And so our PX system has been designed for the ground up to lessen that cognitive load," said Diku Mandavia, MD, Sonosite Chief Marketing Officer and Senior Vice President.
Visit FUJIFILM's virtual RSNA booth at https://www.infowebpage.com/FujiRSNA2020/.
Back To Top
---
RSNA 2020: FUJIFILM highlights its Enterprise Imaging capabilities. Appl Radiol.
About the Author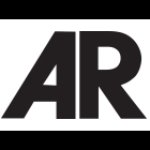 McKenna Bryant is a freelance healthcare writer based in Nashotah, WI.