RSNA 2020: VIDA enables more precise care of complex respiratory conditions
By
VIDA is supporting precise diagnosis and treatment of all major lung diseases, including asthma, emphysema, chronic obstructive pulmonary disease (COPD), interstitial lung disease (ILD), lung cancer and COVID-19, with a comprehensive suite of AI-powered, lung intelligence solutions. These technologies give clinicians quantitative data and impactful visualizations, while integrating seamlessly into existing clinical workflows for clarity at point of care.
"Our solutions support clinicians in finding lung disease earlier and at a more precise level than with conventional methods," said Susan Wood, Ph.D., president and CEO of VIDA. "The benefit is that they not only find the disease, but they can define whether or not that patient is responding to therapy much earlier in the process as well."
In September, VIDA announced it received 510(k) clearance from the Food and Drug Administration (FDA) for enhancements to its LungPrint solution, including automated deep learning-based lung and lobe segmentation algorithms. These deep learning algorithms help improve the performance of lung imaging analysis and enable a more comprehensive assessment of disease probability and progression. This depth of insight empowers physicians to develop personalized treatment plans that can improve outcomes and quality of life.
> "In the age of precision healthcare, you need to be able to measure precisely. And that's what we're helping clinicians do – to precisely identify disease, determine whether or not that disease is progressing, and decide whether the patient is responding to a therapy. We're helping clinicians make those decisions much earlier and in a much more informed way."
The VIDA algorithm learns how to analyze lung scans based on intelligence derived from the extensive and diverse database the company has amassed over more than a decade of clinical work. This results in a substantial improvement in accuracy and establishes a scalable platform that supports greater efficiency.
Visit the VIDA virtual booth at https://rsna.vidalung.ai/
Back To Top
---
RSNA 2020: VIDA enables more precise care of complex respiratory conditions . Appl Radiol.
About the Author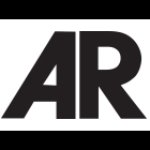 McKenna Bryant is a freelance healthcare writer based in Nashotah, WI.