Siemens Healthineers obtains FDA clearances for multiple CT systems
By Staff News Brief
Siemens Healthineers recently received 510(k) clearance from the U.S. Food and Drug Administration (FDA) for four computed tomography (CT) scanners. These include the SOMATOM Edge Plus, the most recent version of the SOMATOM Force, the SOMATOM go.All and the SOMATOM go.Top.
Both the SOMATOM Edge Plus is a new, premium, single-source scanner, and the SOMATOM Force, a new version of a high-end dual source scanner equipped with two X-ray tubes and two detectors, were introduced at the 2017 Radiological Society of North America (RSNA) annual meeting. The new systems allow clinical users to cover all CT applications, regardless of patient or clinical issue.
The SOMATOM Edge Plus has the first patient positioning system powered by artificial intelligence, according to Siemens. This new scanner allows for automated scan pre
Siemens states that the systems' precise diagnostics come from the Fully Assisting Scanner Technology (FAST) applications integrated into the technologies. One such application is the FAST Integrated Workflow with a new FAST 3D Camera for automatic patient positioning. This innovation is designed to help users eliminate position misalignment.
The SOMATOM Force is Siemens' flagship CT system. In addition being equipped with FAST technology and applications, the scanner also offers iterative metal artifact reduction (iMAR), enabling users to significantly reduce artifacts caused by metal implants, artificial joints, or pacemakers. An improved image reconstruction system reconstructs up to 70 images per second with iterative reconstruction.
The additions of the SOMATOM go.All and SOMATOM go.Top to Siemens' go. CT platform expand its concept of patient-centric mobile workflow. This is controlled via tablet and remote into advanced clinical fields and applications such as cardiology, CT-guided intervention, and dual energy CT.
The 64-slice SOMATOM go.All meets a wide range of clinical needs with a 0.33-second rotation time, Stellar detector technology, and a robust 75 kW generator. The 128-slice SOMATOM go.Top leverages the same technologies as well as a large detector to deliver an acquisition speed of up to 175 mm in one second, making it ideal for trauma scanning. Interventional procedures benefit from Guide&Go, the first tablet-based solution for CT-guided interventions, which enables the interventional radiologist to use traditional touch features rather than a joystick for more precise image manipulation.
Back To Top
---
Siemens Healthineers obtains FDA clearances for multiple CT systems. Appl Radiol.
By
Staff News Brief
|
April 26, 2018
About the Author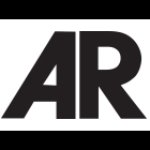 Staff News Brief