Siemens Launches Next-Generation, Robot-Supported Angiography System
By Staff News Brief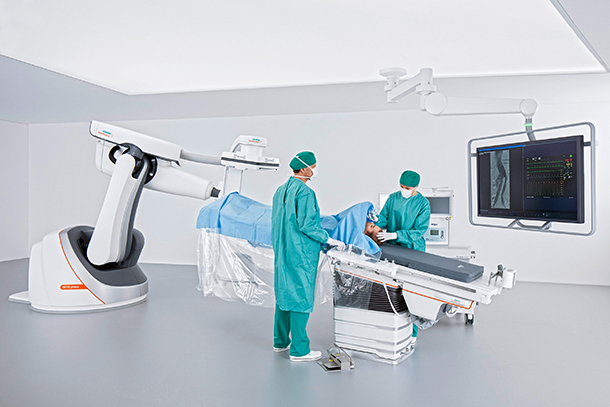 Siemens Healthineers unveiled the robot-supported ARTIS pheno angiography system, currently pending US FDA 510(k) clearance, developed for use in interventional radiology, minimally invasive surgery, and interventional cardiology.
In addition to possessing a zen40HDR flat panel detector and GIGALIX X-ray tube for outstanding image quality, the ARTIS pheno boasts new 2k recording technology capable of delivering 2D imaging resolution that is four times higher in all recording processes than prior Siemens Healthineers systems. The system's StructureScout feature can adapt and optimize imaging parameters to suit the X-rayed area, potentially resulting in less radiation dose than prior Siemens Healthineers systems. The ARTIS pheno also supports the treatment of multimorbid patients and can be fitted with a comprehensive range of optional software applications for complex cases.
According to Sudhir Kulkarni, segment director of hybrid OR at Siemens Healthineers, large, sealed surfaces with fewer spaces and the lack of any moving parts on the ceiling and floor helps support infection control and prevention efforts, and also makes the system easier to install in an operating suite. The wiring on ARTIS pheno is routed inside the system to prevent cables from becoming dirty and potentially transmitting bacteria. An antimicrobial coating prevents bacteria and viruses from multiplying on the system.
Since ARTIS pheno can scan up to 15 percent faster in the body area than prior Siemens Healthineers systems, the system's syngo DynaCT clinical software application can produce 3D images that use less contrast media, thus decreasing the load on the patient's kidneys. And to accommodate contrast-sensitive patients, ARTIS pheno supports CO2 imaging of extremities. The system follows the tilted patient table and increases CO2visibility within the patient via its new StructureScout feature.
"Clinicians can perform procedures faster, safer and more accurately—and spend more time with their patients," says Kulkarni, who adds that with the speed of the robotic arm, imaging time for some procedures can decrease by 68 percent, from 20 seconds to 6 seconds.
The ARTIS pheno's C-arm is 5 inches wider than its predecessor system, the Artis zeego, and has a free inner diameter of 37.6 inches, which offers more space for handling adipose patients and enables use of longer instruments. The system's multi-tilt table is designed to accommodate patients up to 617 pounds. The end of the table can tilt up and down to stabilize patient blood pressure or facilitate breathing, for example.
https://usa.healthcare.siemens.com/
RSNA booth #1936
Back To Top
---
Siemens Launches Next-Generation, Robot-Supported Angiography System. Appl Radiol.
By
Staff News Brief
|
November 30, 2016
About the Author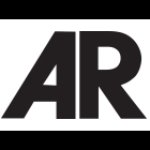 Staff News Brief